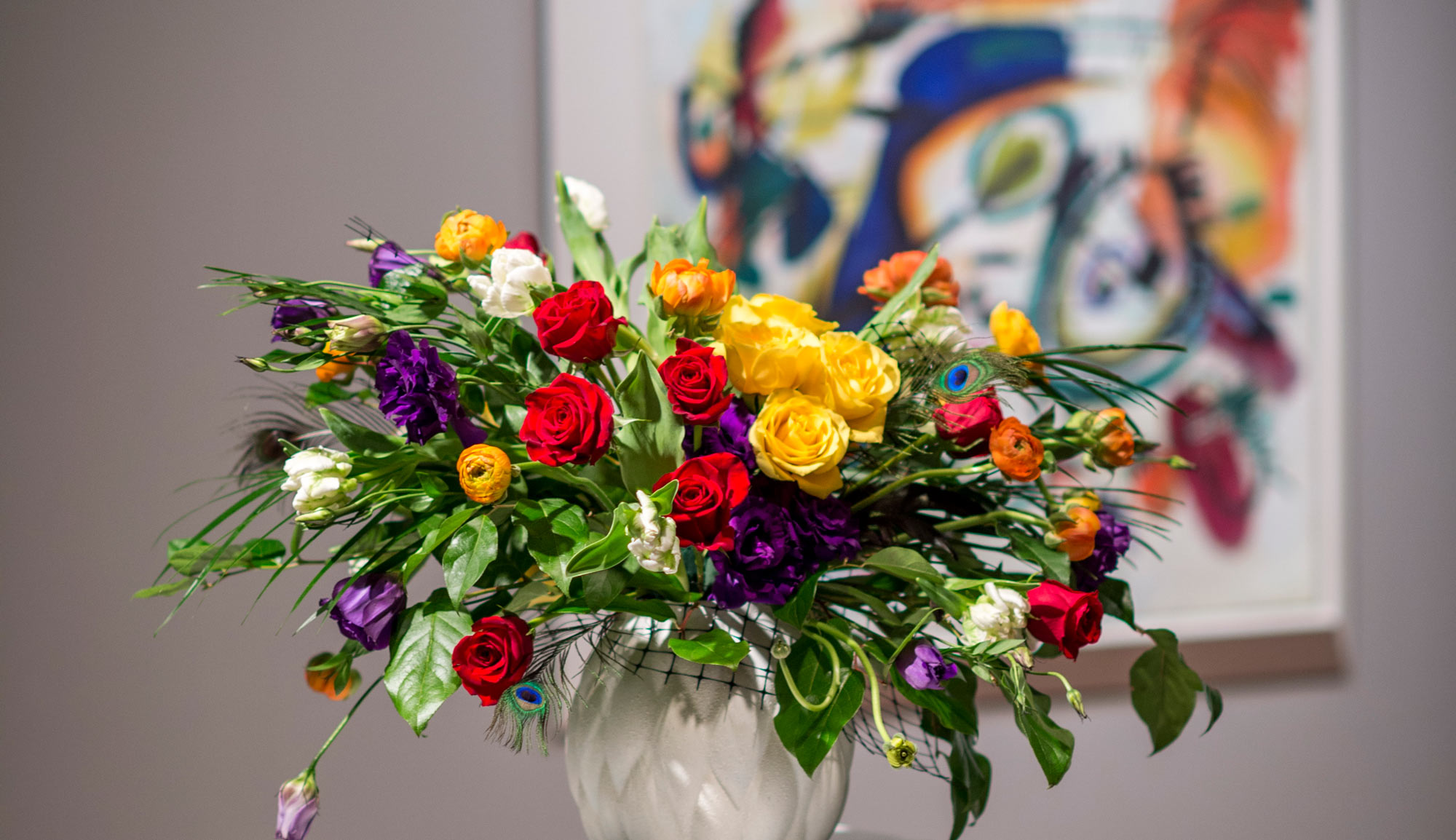 Art In Bloom
Art In Bloom is a yearly event at the Milwaukee Art Museum featured local floral designs that are inspired by works of art at the museum.

Project Details
Categories: Illustration, Print Design, Brand Development
Client: Milwaukee Art Museum
Role: Lead Designer
Website: mam.org/bloom
SKETCHING AND FINAL ILLUSTRATIONS
Each year the illustration is updated and is always vibrant and heavy on the black outlines. After starting these by hand, I jumped to the computer to start the real illustration. I went through many revisions on how to treat the color, but for 2013 the hot pink was working best. For 2014, we had a feature exhibition of folk art so the more muted tones worked well and related to other marketing materials.
The splatter in the background was one of the hardest parts to finalize. Even with the center flowers nailed down, the spatter could really change the overall look.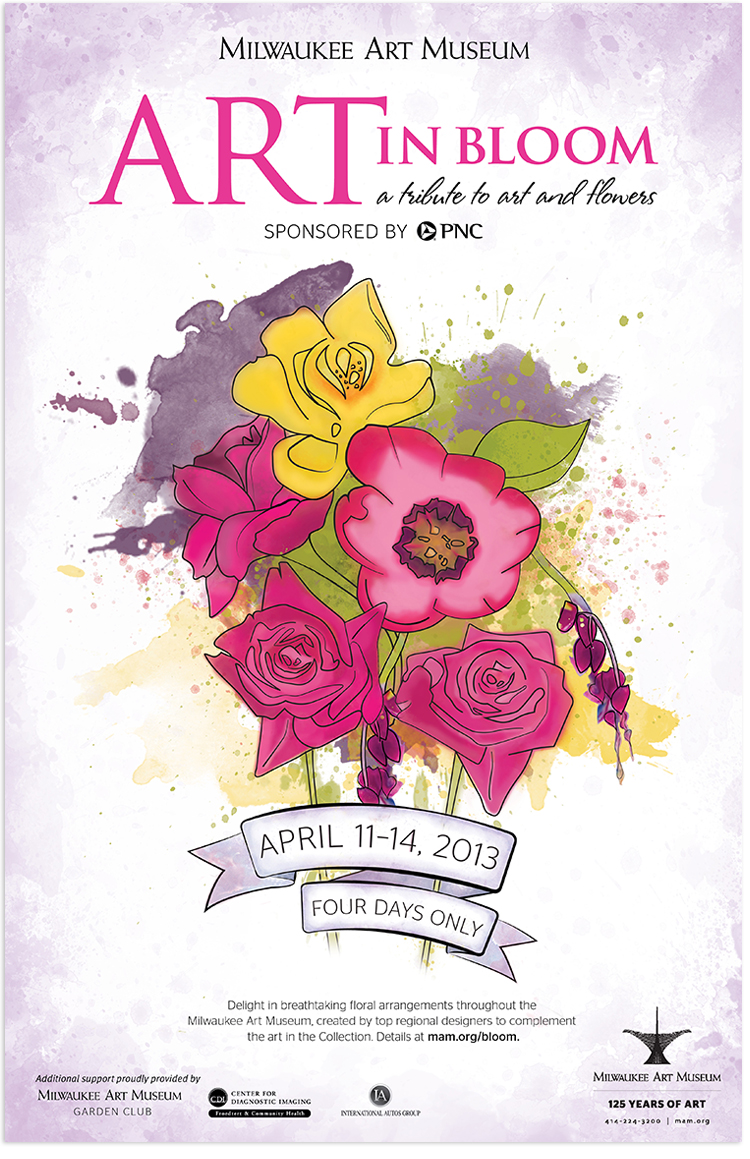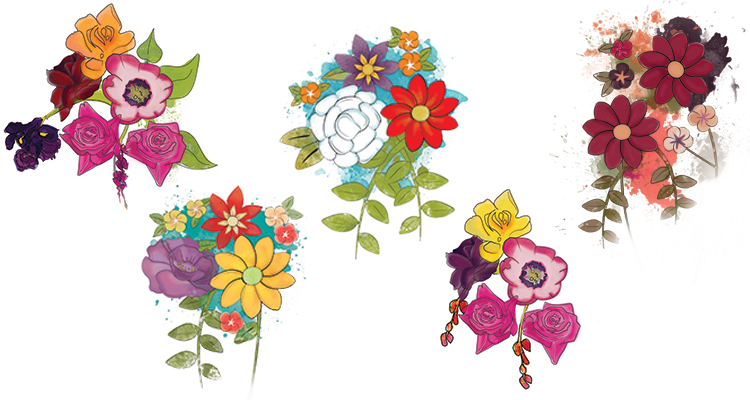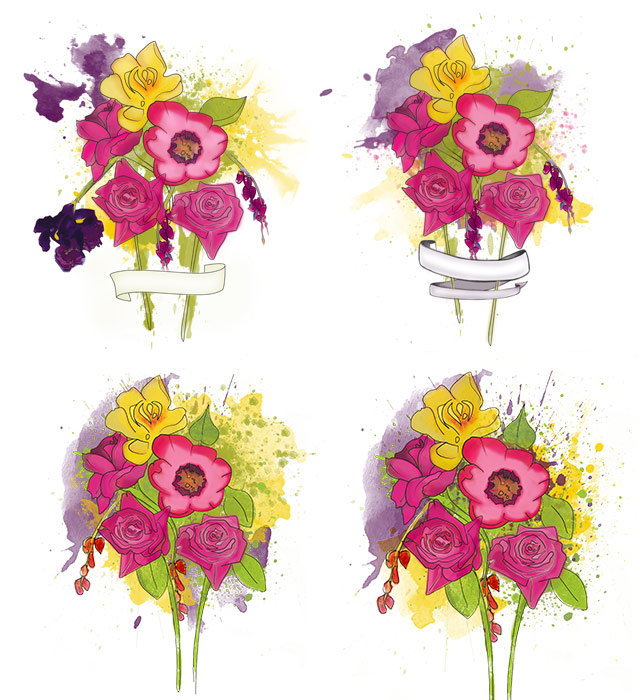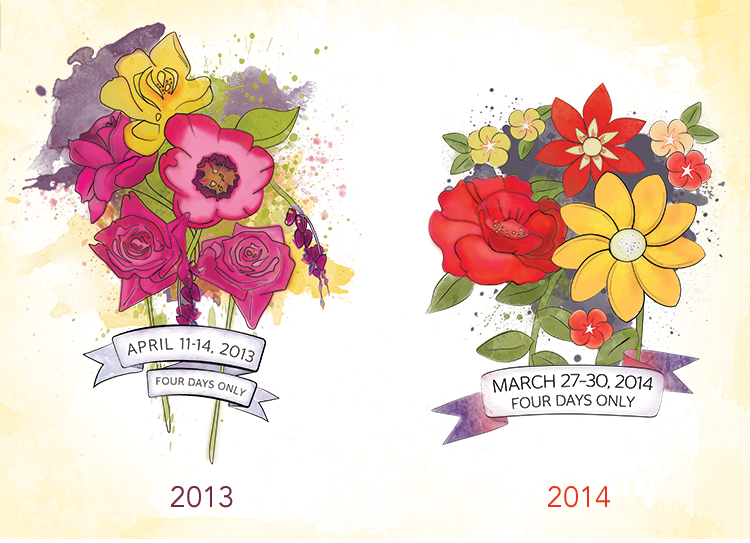 INTERIOR BANNERS
These were large pvc printed boards set above the admissions desk to get people excited and buy tickets in advance. They stayed up the whole weekend so people knew they had indeed arrived at Art in Bloom.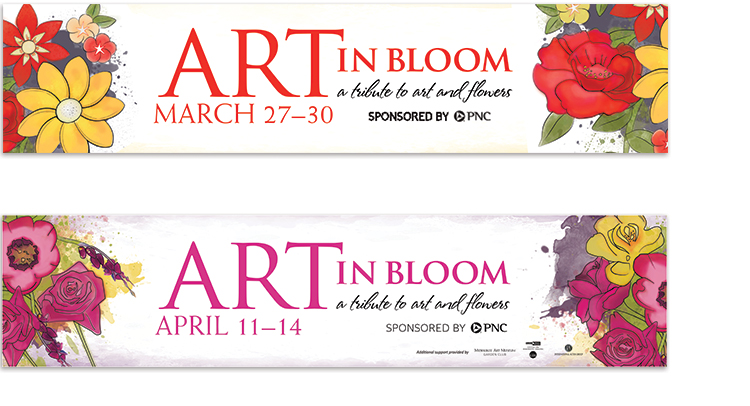 ADVERTISEMENTS
The marketing plan called for a variety of ads including online banner ads, mobile ads, and printed ads in both magazines and newspapers. Making sure the brand stayed consistent was our top priority for gaining new visitors.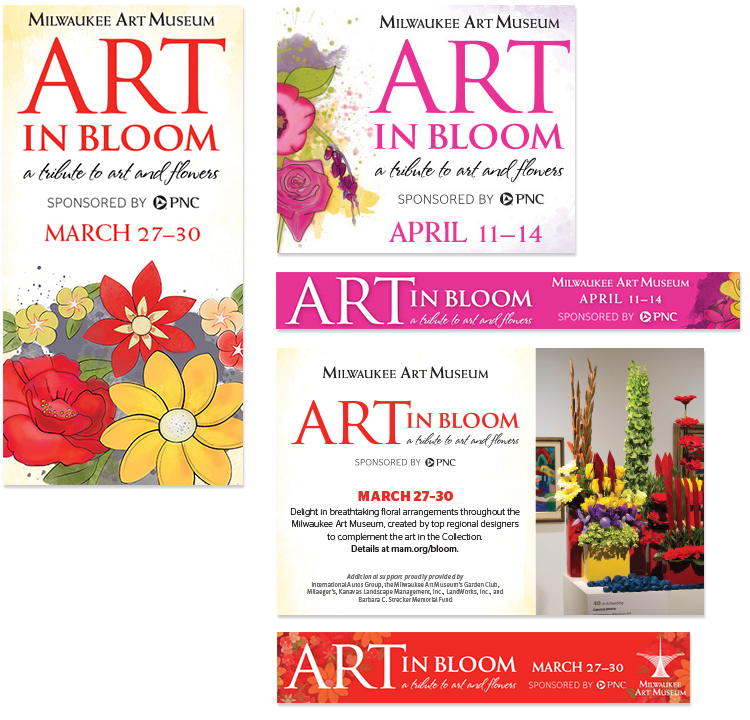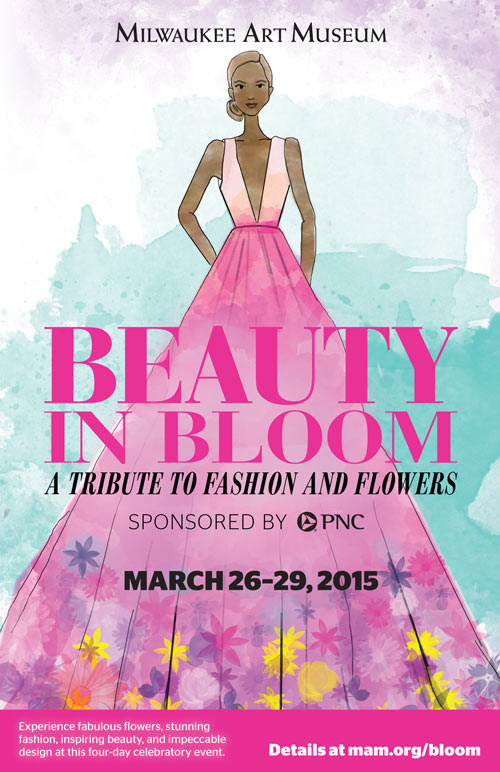 Beauty In Bloom
2015 was a unique year for the museum. They were under renovations and most of the museum was closed off. So instead of postponing art in bloom, the museum decided to partner with the that summers feature exhibition, Inspiring Beauty: 50 years of ebony fashion fair. So the illustration was inspired from the marketing for the feature exhibition.
EVENT PHOTOS
photography by Front Room Photography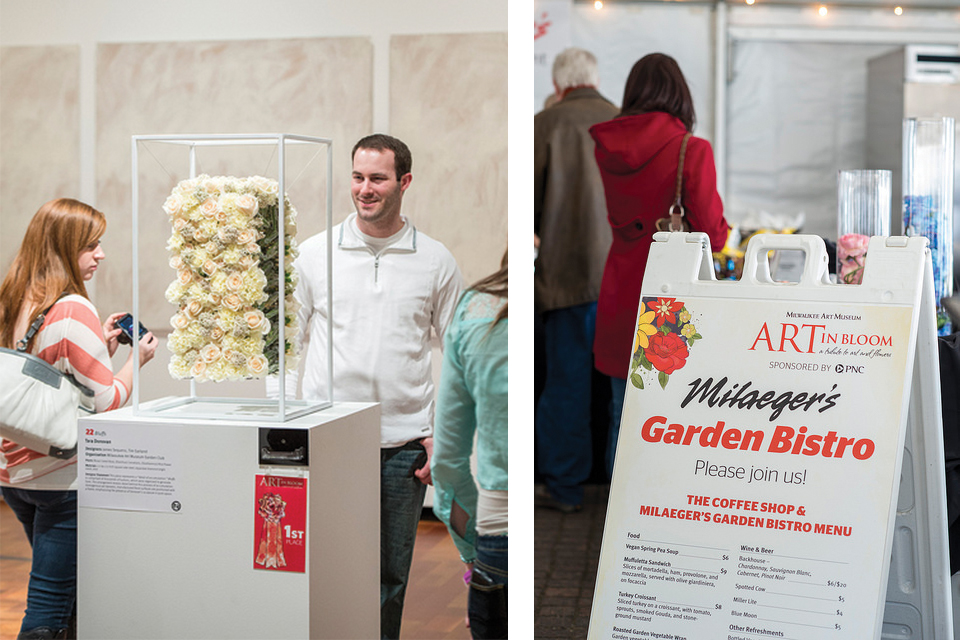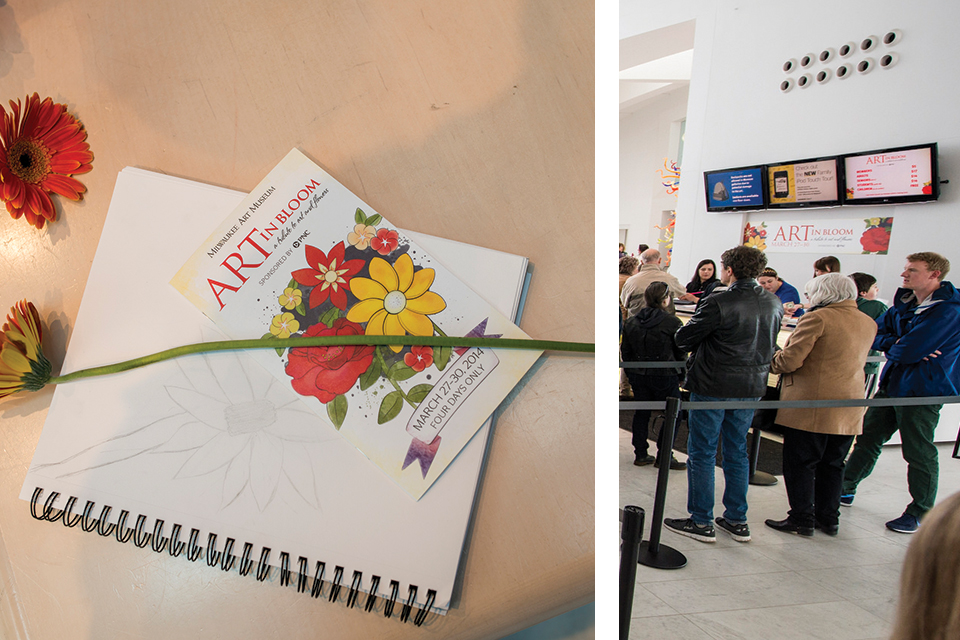 see more of her previous work