Creative Alliance Milwaukee
Reports Can Be Fun
Creative Alliance Milwaukee (CAM) spearheaded a study analyzing data from the Department of Labor. They found that a set of skills called "The Innovation Skill Set" is important across a broad set of industries and occupations. At CAM's conference, Walk the Talk, they introduced the results of the study to the public. They needed an Executive Summary that represented the creative and analytical sides of the Innovation Skill Set. 
Project Details
Client Creative Art Alliance Milwaukee
Date September 2015
Skills Print Design, Illustration
It's A Bird, It's A Plane…
We based our concept on a paper airplane, which represented the art and STEM sides of innovation. The sharp, diagonal lines of the plane helped to activate various parts of the Executive Summary. We also laid out almost 100 pages and graphs of the study, which was included in a pdf available online.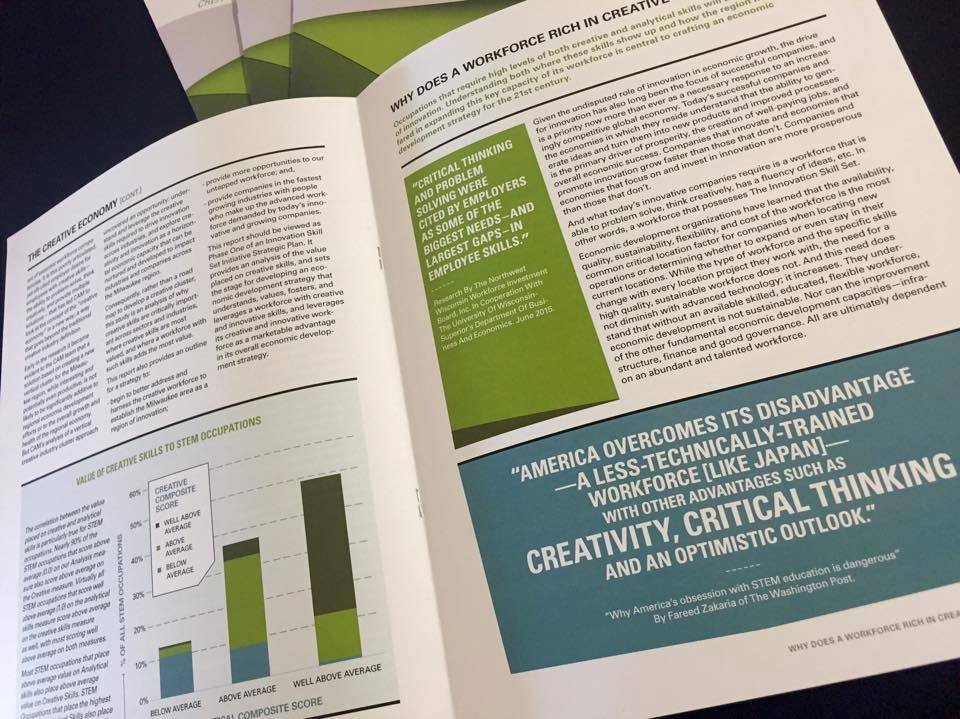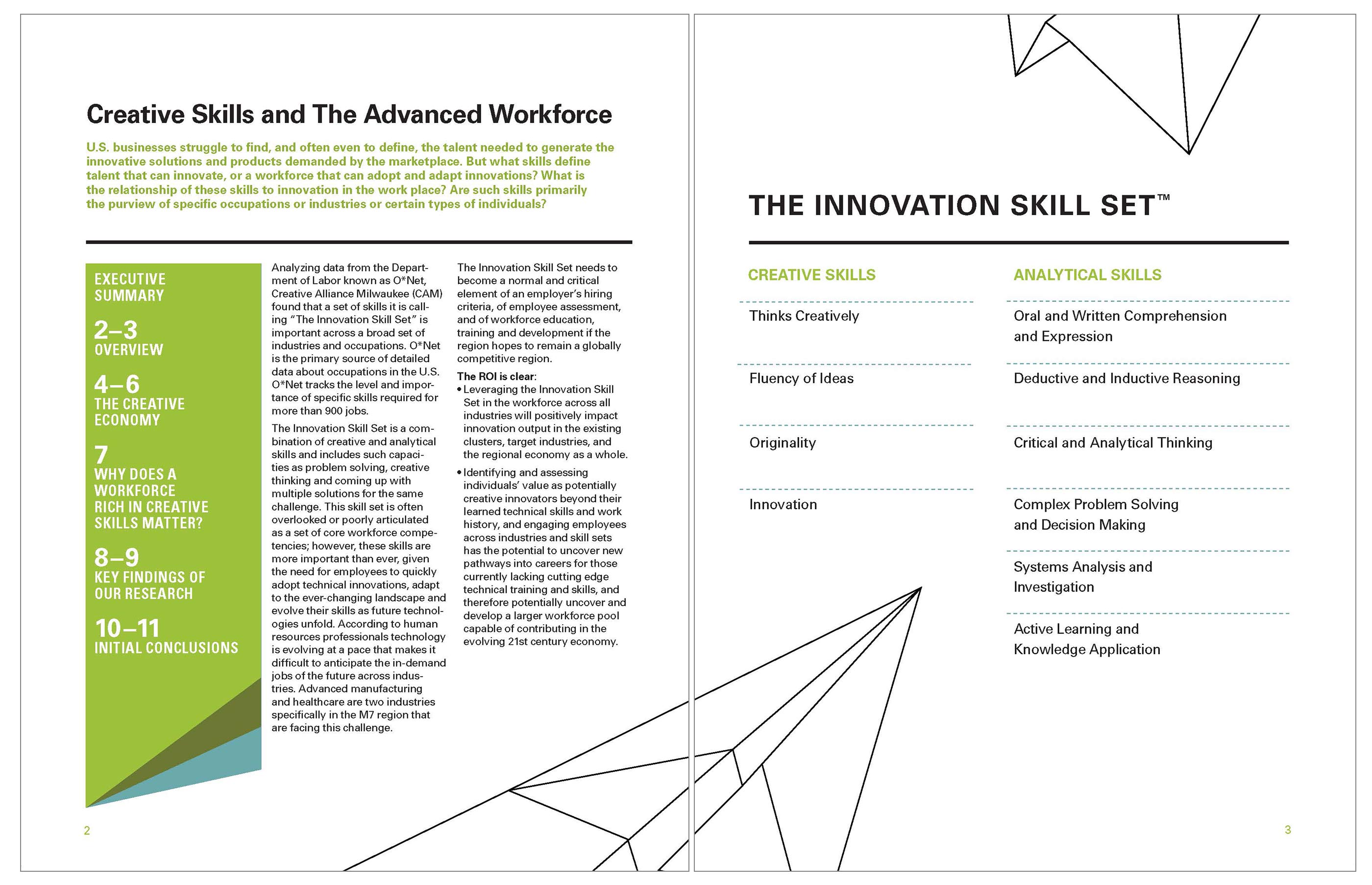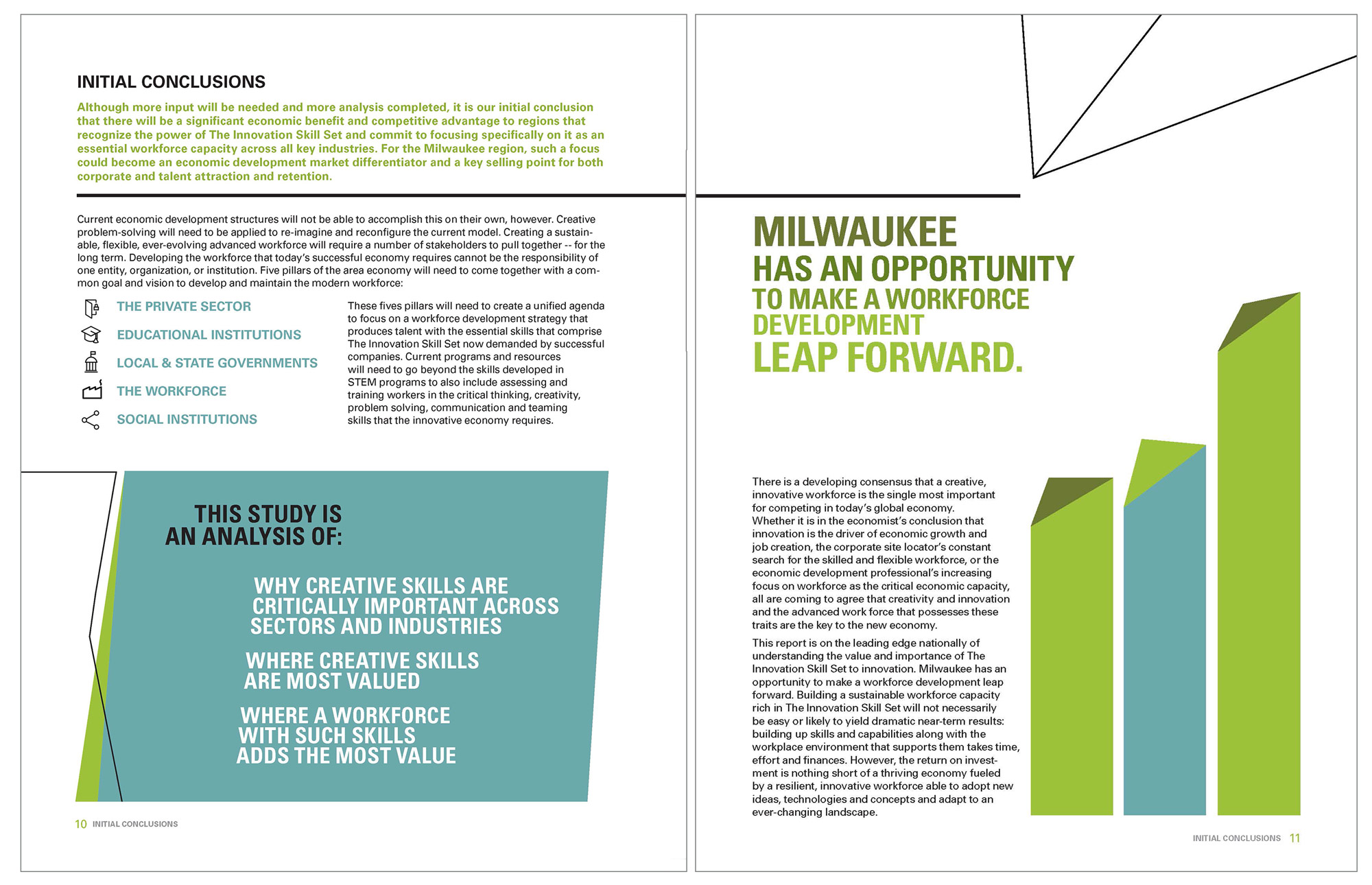 see more of our work