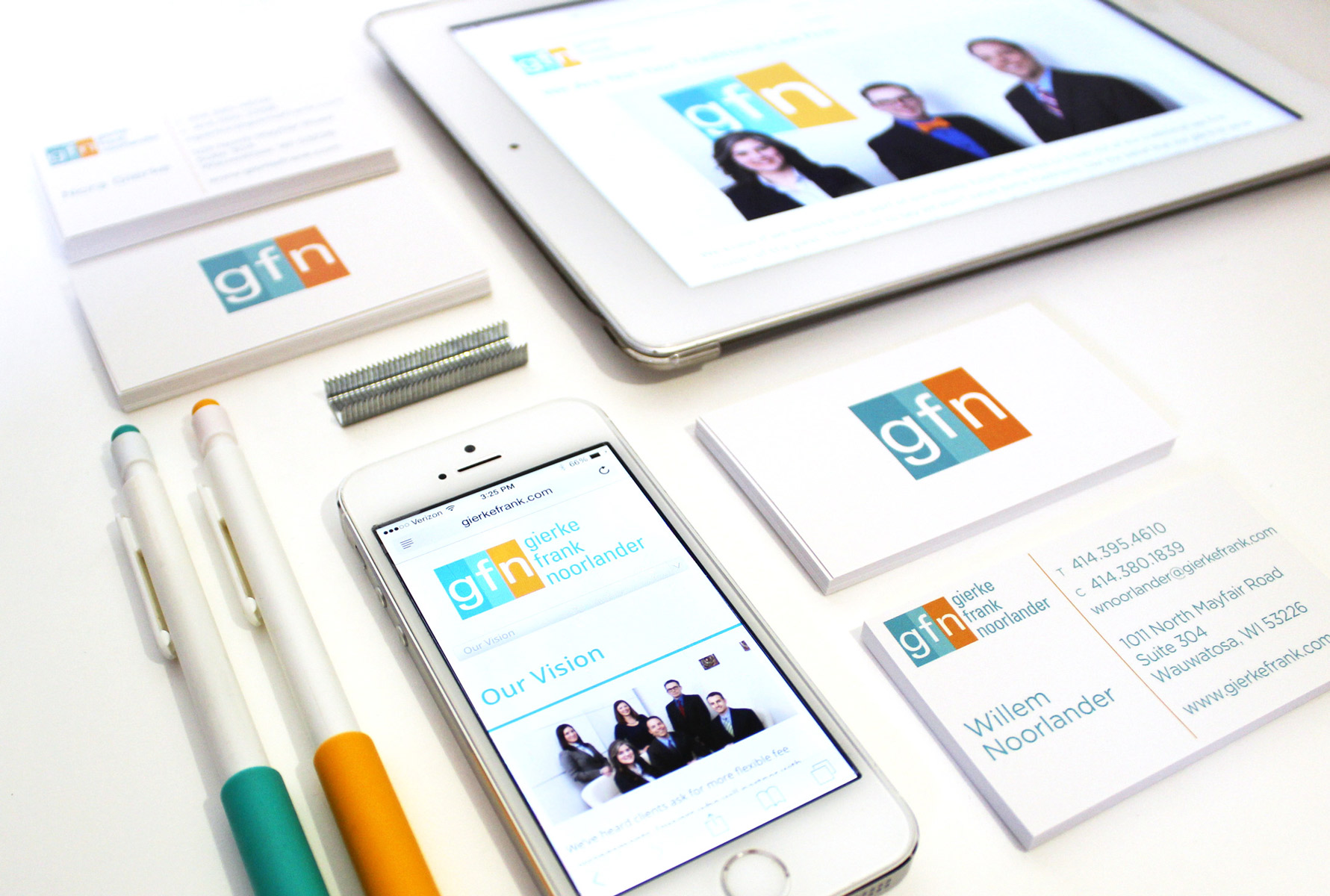 The Unexpected Law Firm
Gierke Frank Noorlander is a boutique law firm in Wauwatosa, WI. They are unconventional professionals who still wanted a sophisticated look for their logo, website, and marketing materials.
Project Details
Client Gierke Frank Noorlander
Date January 2015
Skills Web Design, Print Design, Logo Design
Revamping the Logo
Gierke Frank became Gierke Frank Noorlander in 2015. They wanted to hold on to the fresh, contemporary look they had before but give their new partner a chance to add his mark. Noorlander identifies strongly with his Dutch heritage, so we decided to use orange as a nod to his background.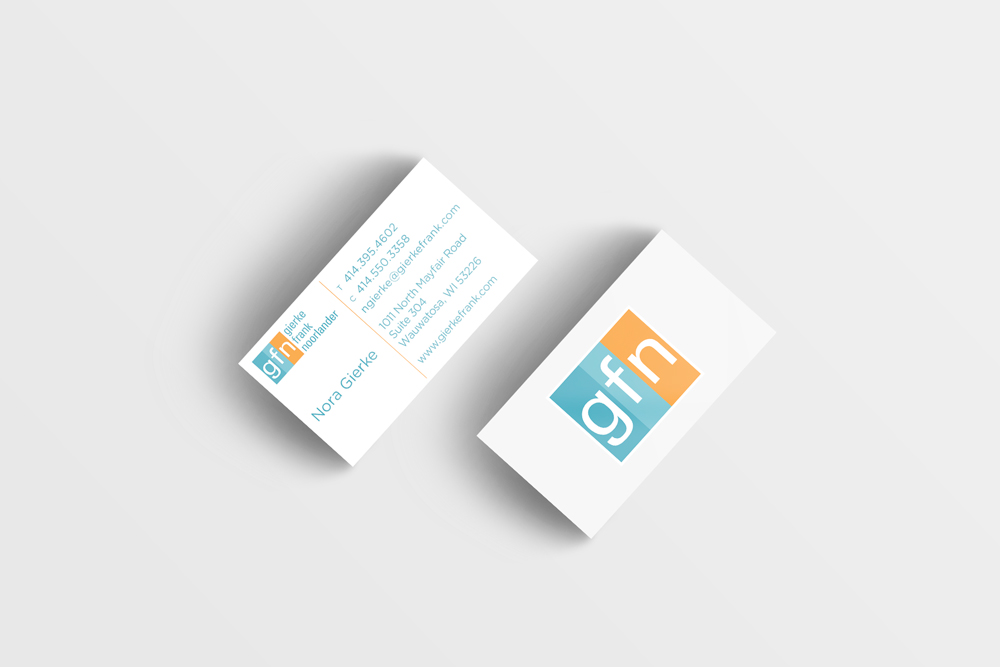 Leader of the Pack
GFN's bright colors help distinguish their card from more traditional law firms. The business cards tell potential clients and their colleagues that they are fresh and different, but professional.
Keep It Simple
GFN wanted a very clean and simple site. Clients and colleagues have frequently commented on how easy their site is to use.
It also complements their bold, simple logo and style.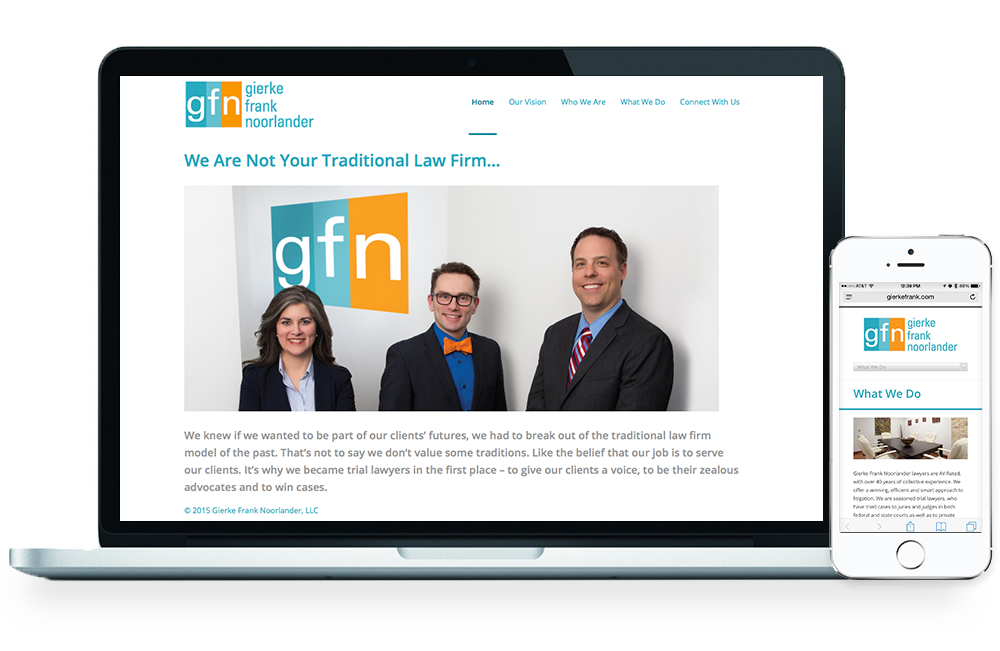 see more of our work
No Results Found
The page you requested could not be found. Try refining your search, or use the navigation above to locate the post.