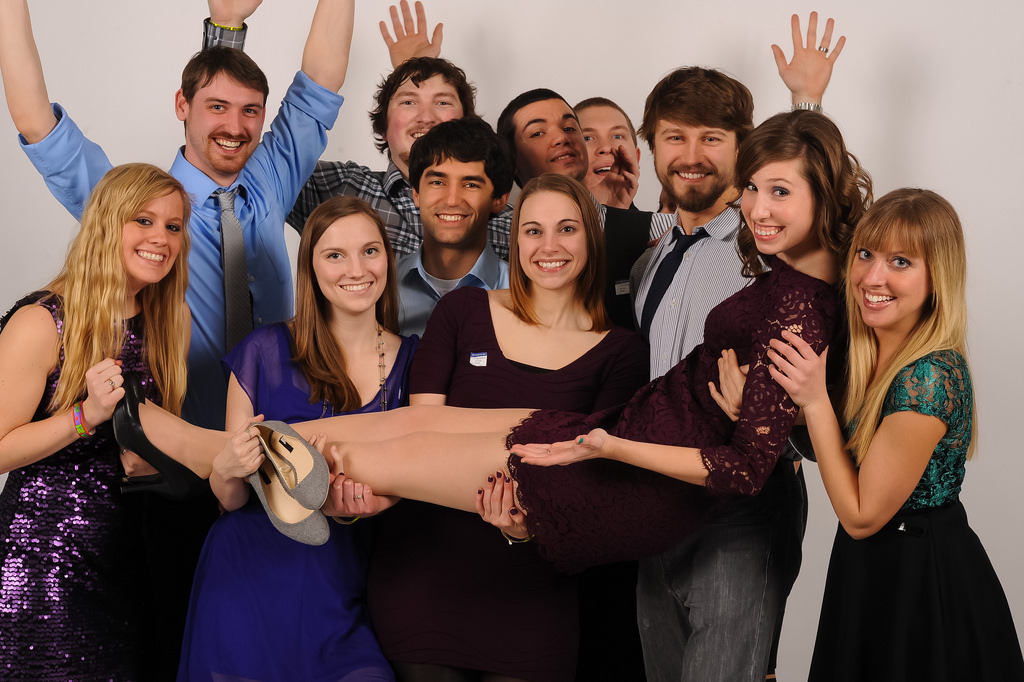 MAM After Dark
One night a month, the Milwaukee Art Museum opens up it doors late night for a younger crowd to be able to experience the museum on different level. The event includes live music, drinks, apps, and themed programming.

Project Details
Date: Ongoing
Categories: Campaign, Illustration, Event Design
Client: Milwaukee Art Museum
Link: mam.org/afterdark/
Over the three years I was at MAM, I was the lead designer on the MAM After Dark campaign. Each month, I was given a theme to work off and had to create a sense of intrigue for our guests. I use stock photography and photoshop to compose a new design each month.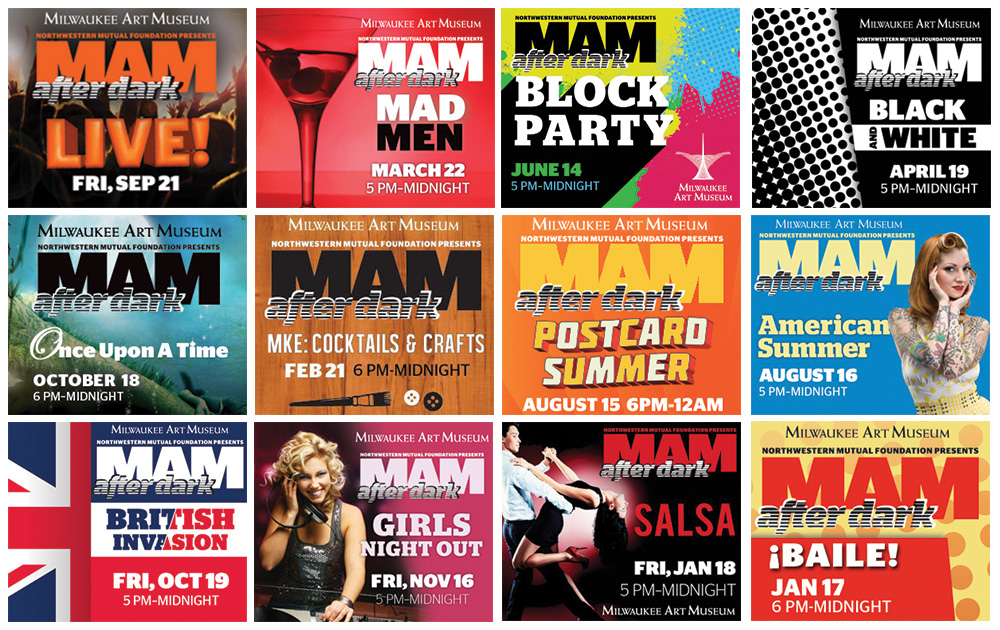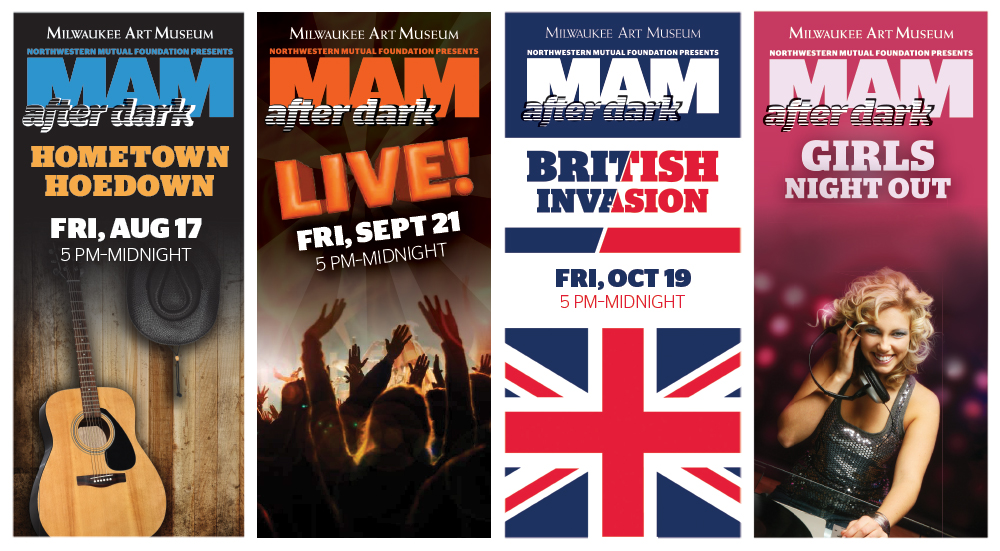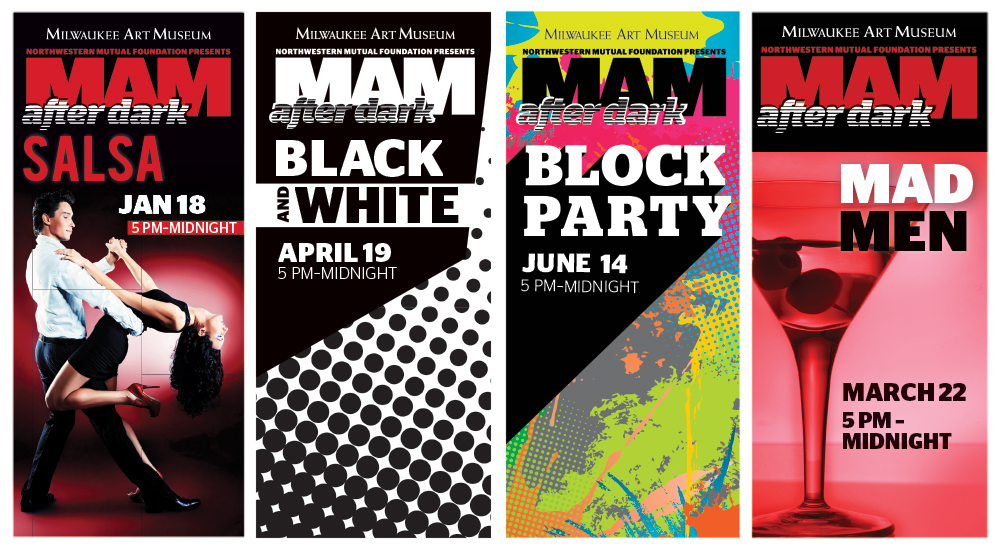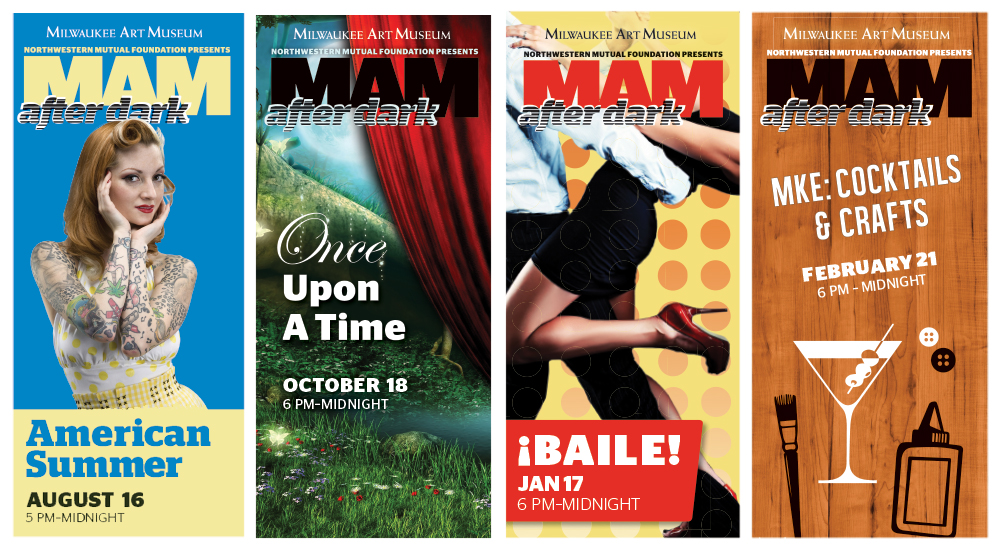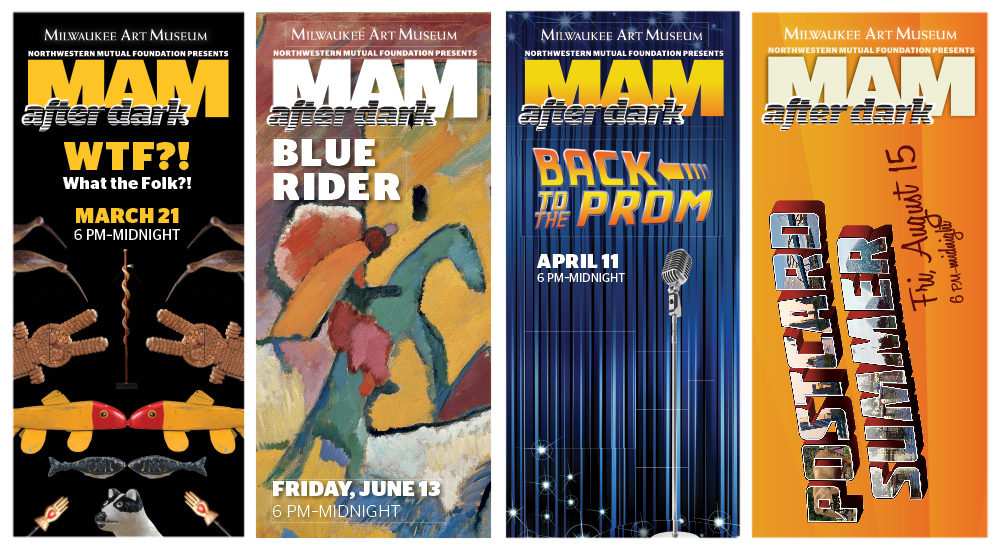 see more of her previous work