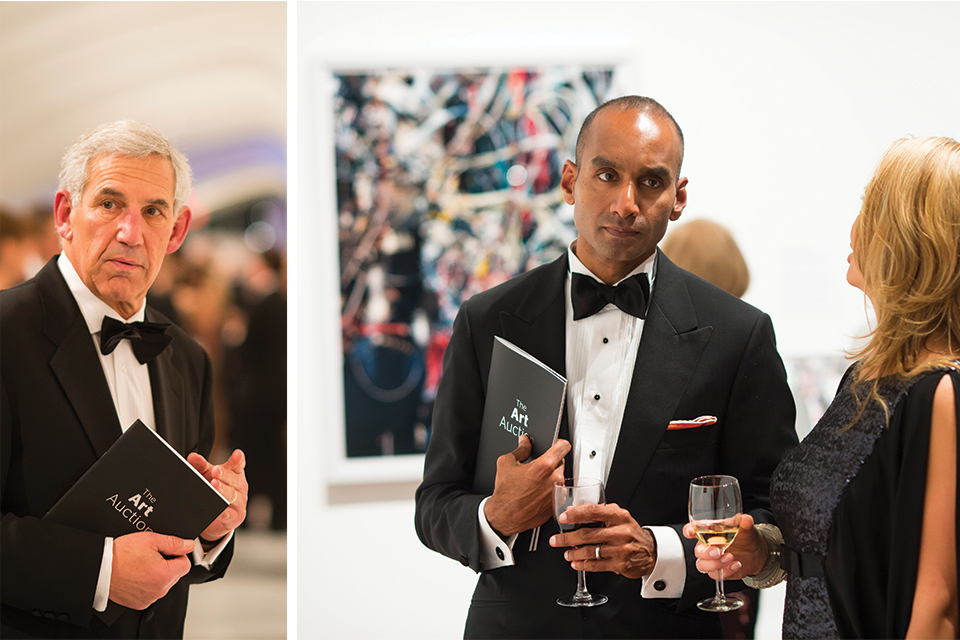 Contemporary Art Society (CAS): The Art Auction
Every other year, the CAS team puts on an extravagant event featuring a live and silent art auction of contemporary art. It is a black tie affair and the marketing is always inspired from a work of art.

Project Details
Categories: Print Design, Brand Development,
Exhibition Design
Client: Milwaukee Art Museum
Role: Lead Designer
SAVE THE DATE
• Pealized Silver Paper
• Double Hit of Black
Each year a contemporary artwork is chosen to be highlighted. For 2013, it was Tara Donovan's silver Mylar piece "Untitled #4". I wanted to compliment the Mylar in the piece with the paper in the save the date. With a small budget had to think creatively, so I saved money by only using black ink.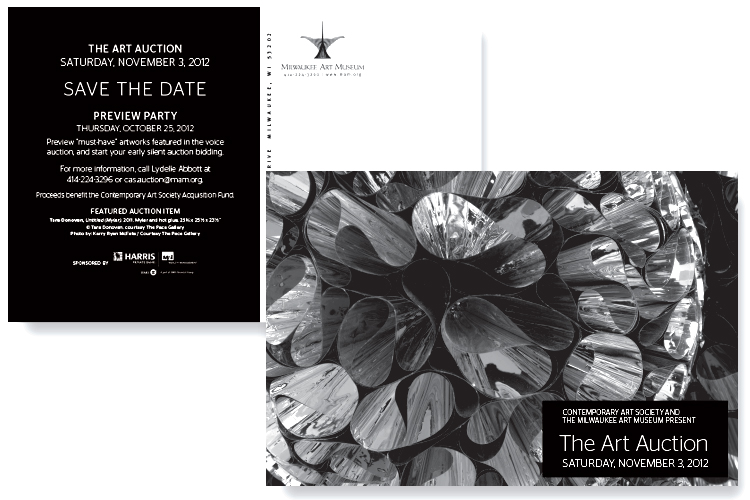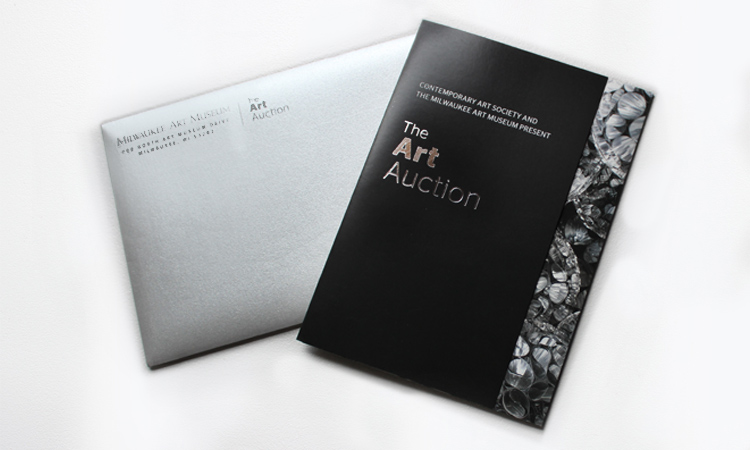 INVITATION

• Soft Coat Cover
• Foil Stamp
• Silver Envelopes

This tri-fold invite packed a punch. The tease of the featured artwork this year worked perfectly as a texture to frame the front.
PROGRAM LAYOUT
The program had to serve as a bidding paddle, a catalog, a thank you card for sponsors, and a schedule.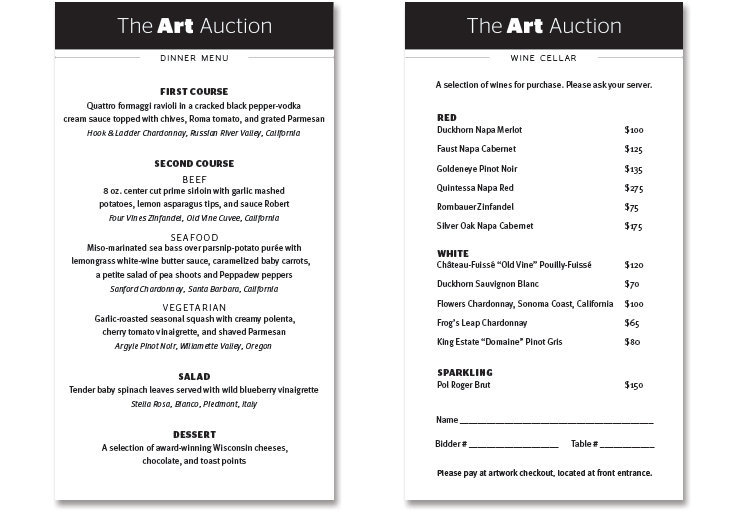 FOOD & DRINK MENU

A art auction can be eventful, so it is best served with refined meal and good glass of wine.

see more of her previous work