Nick Hunt for District Supervisor

Creating A Candidate
Nick Hunt has been a business owner and community man for years. With a new open board seat for district county supervisor, Hunt decided to run for it. We worked with him and his campaign manager to get a great identity and marketing plan set up for his campaign season. Though he did not win, he raised the bar for the community aspirations. 
Project Details
Client Nick Hunt
Date February 2015
Skills Web Design, Print Design, Logo Design
It Starts With A Letterhead
When campaigning for a political seat, most times the first introduction is a letter. So for Nick, we wanted a flexible layout depending on his needs.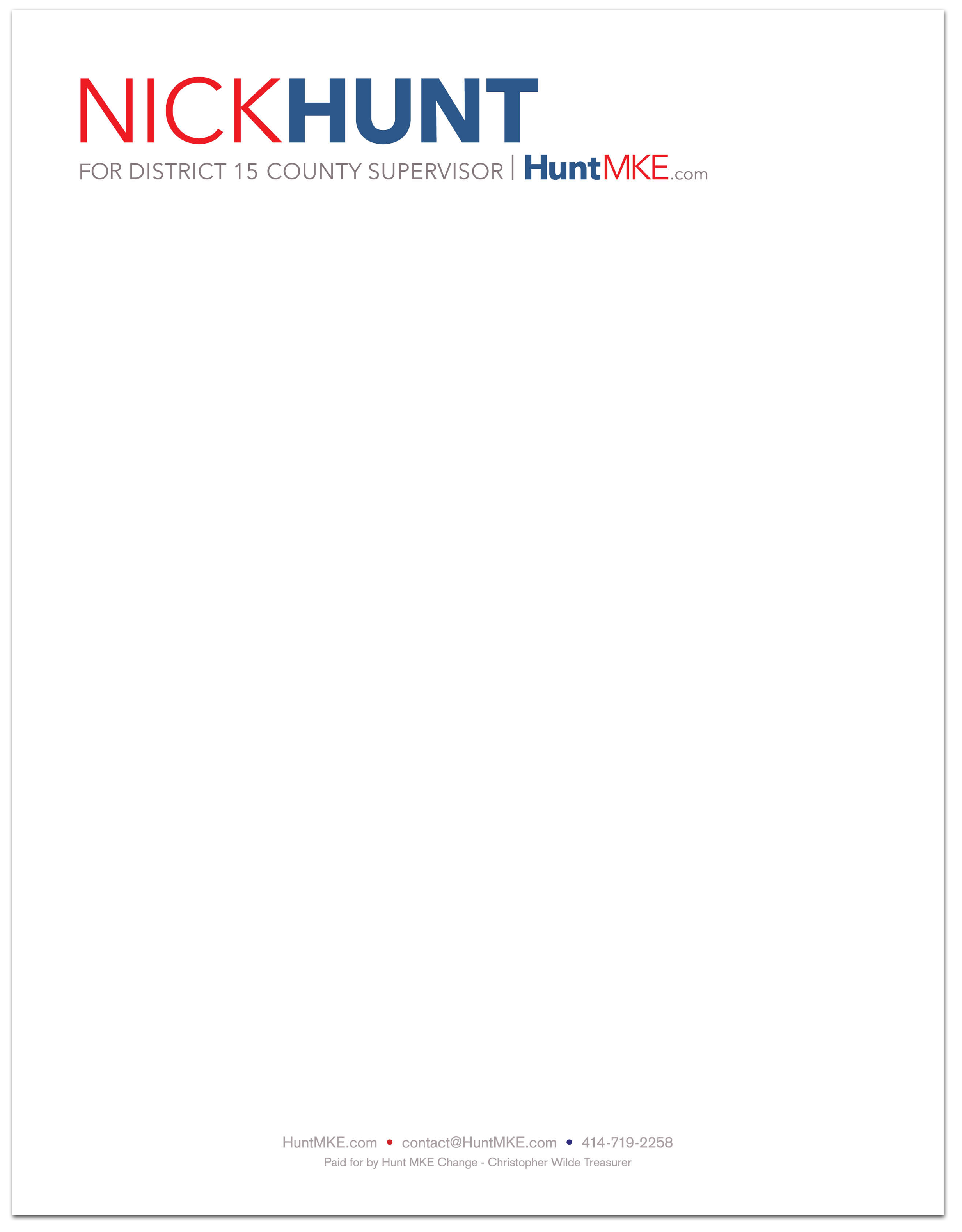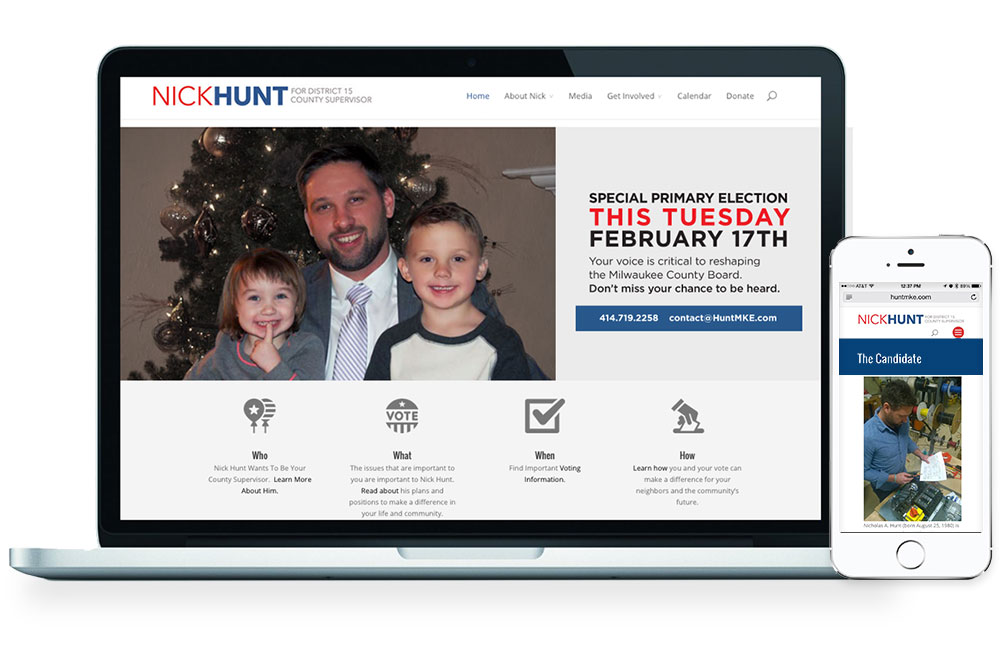 The Homebase
For this campaign, Hunt's website was the home base for all information surrounding the race. Polling locations, calendar events, and donation information were all housed under one domain to make it easy for people to find.
see more of the work we do
No Results Found
The page you requested could not be found. Try refining your search, or use the navigation above to locate the post.