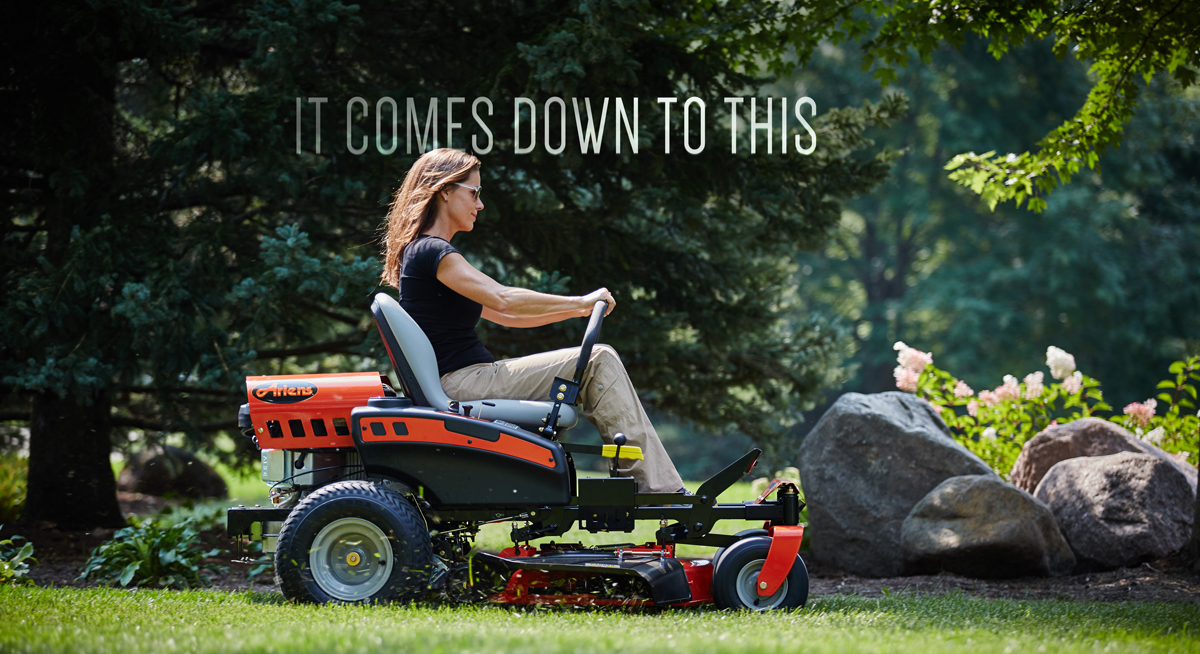 Ariens Lawn and Garden
I worked as a designer for Lore, LLC between working at the Milwaukee Art Museum and Odvant. The team all worked remotely and it was a great learning experience getting reintroduced with design for larger corporate companies after the non-profit life of MAM.

Project Details
Categories: Print Design
Client: Lore
Role: Graphic Designer
BROCHURE
Worked with a team to put together this in-depth brochure about new line of lawn and garden products. The beginning pages told a story through large photographic layouts. The middle of the brochure showed off all the features and in the back there were charts containing specific details.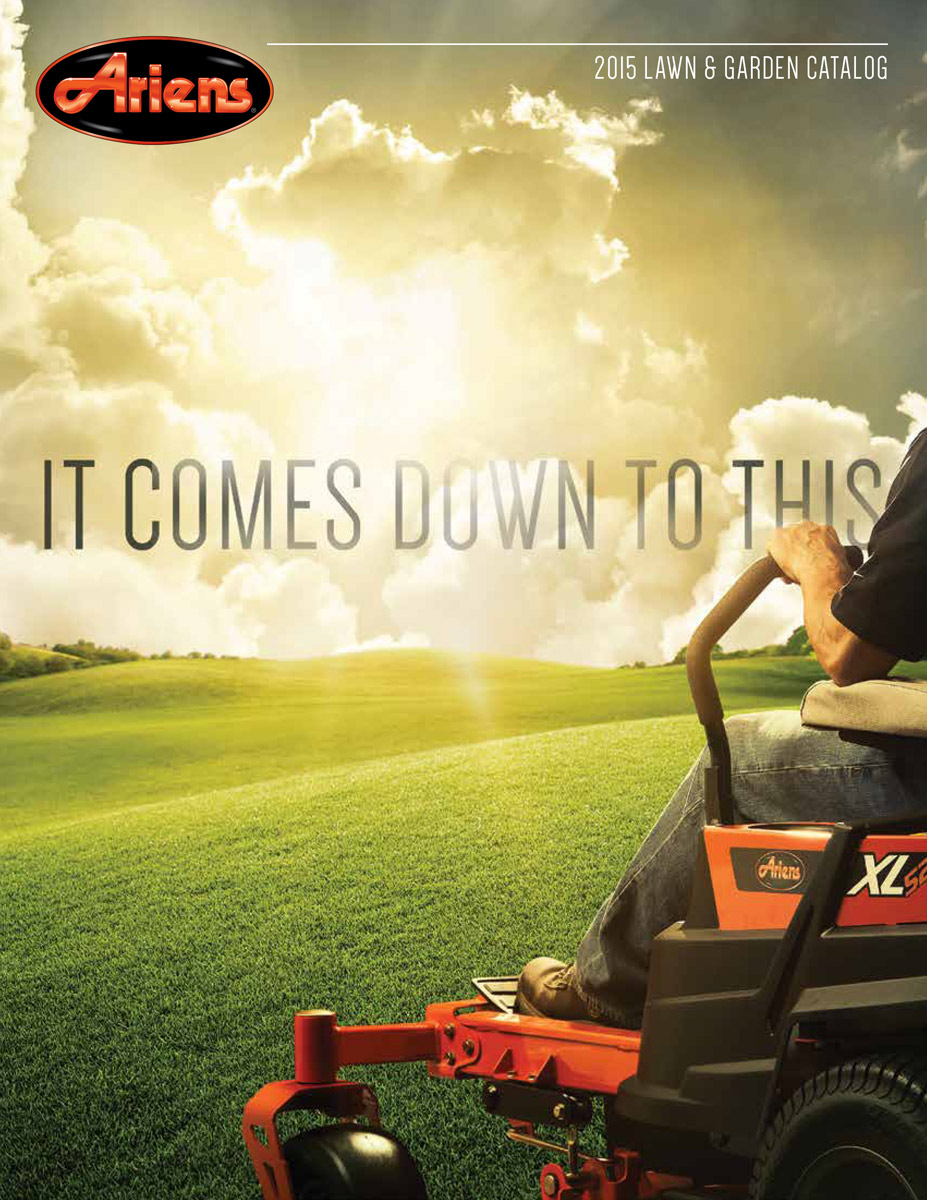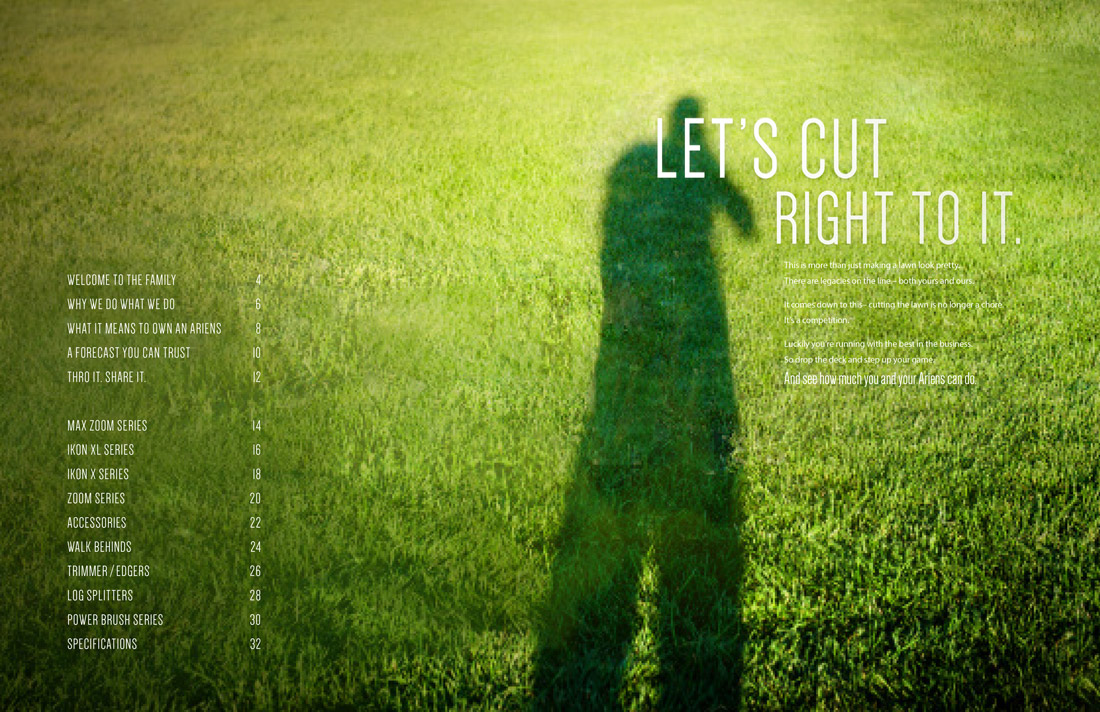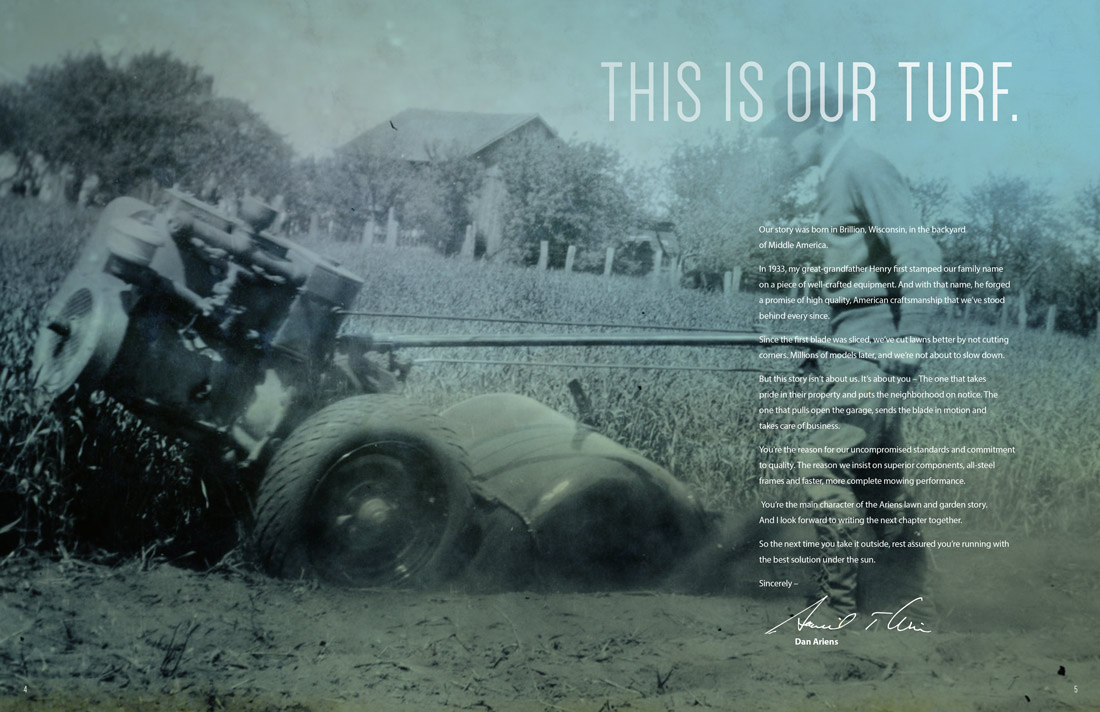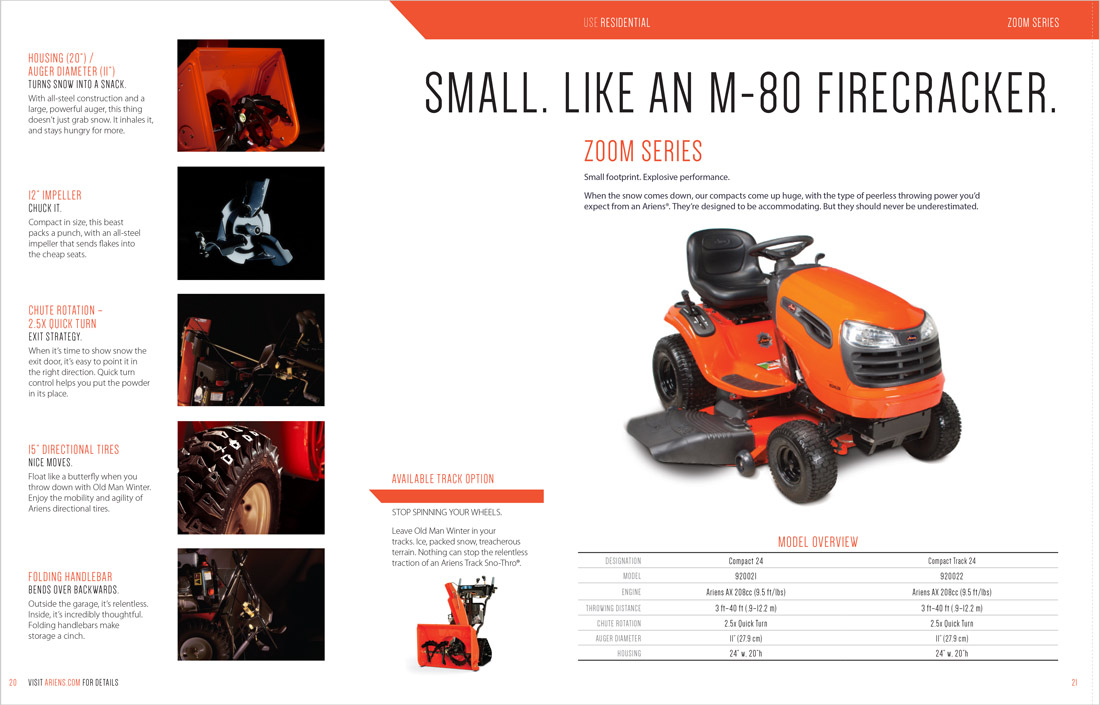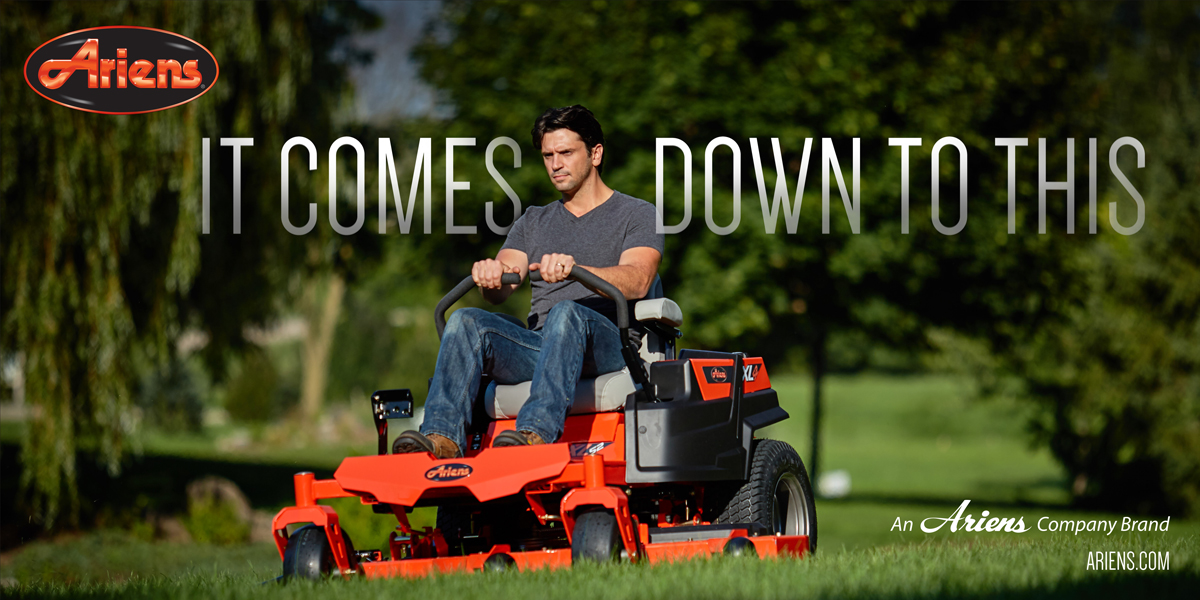 BANNERS
For the campaign, we developed both digital and printed billboards.
CALENDAR
One of the marketing materials was a calendar to be shipped out to all the shops and customers.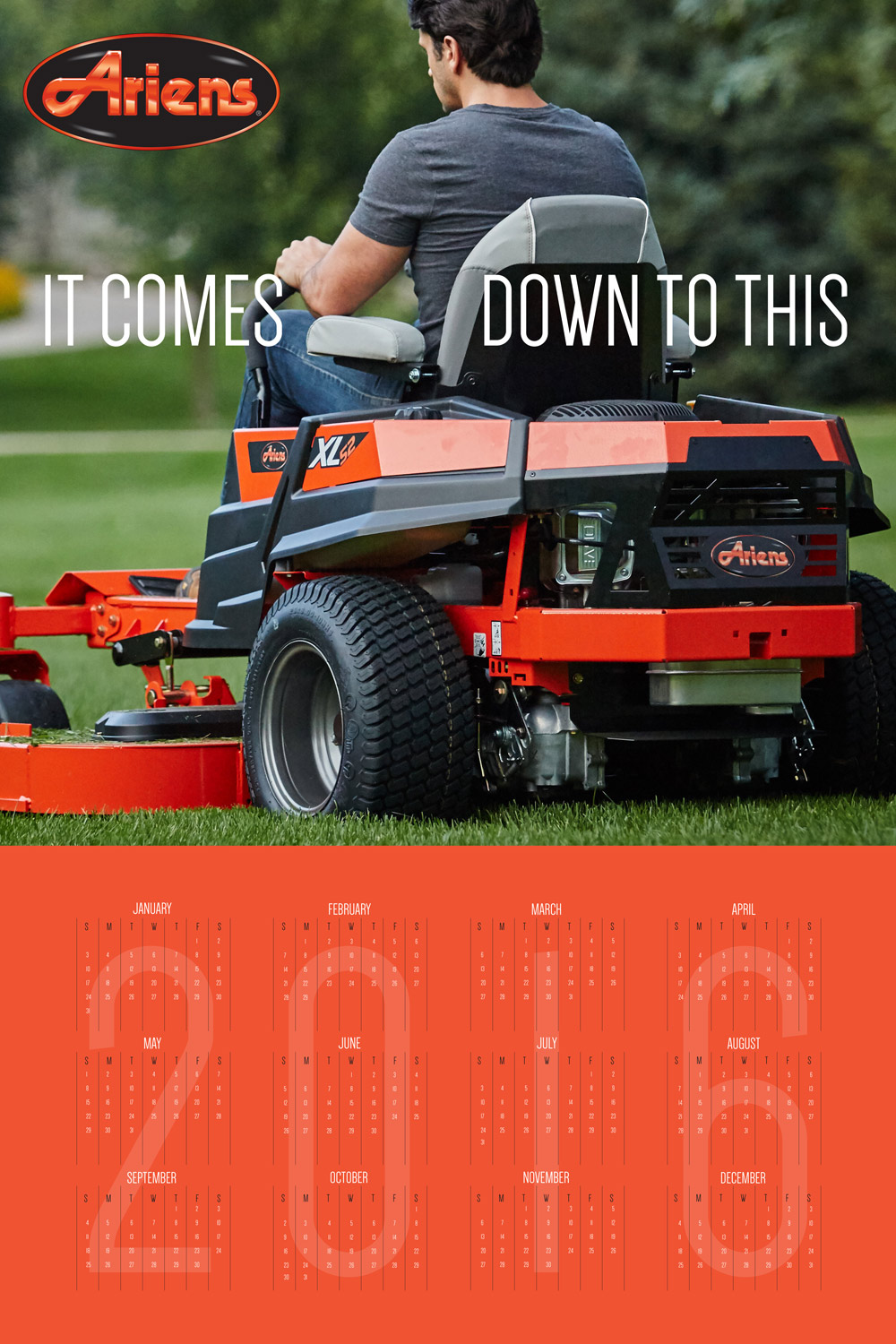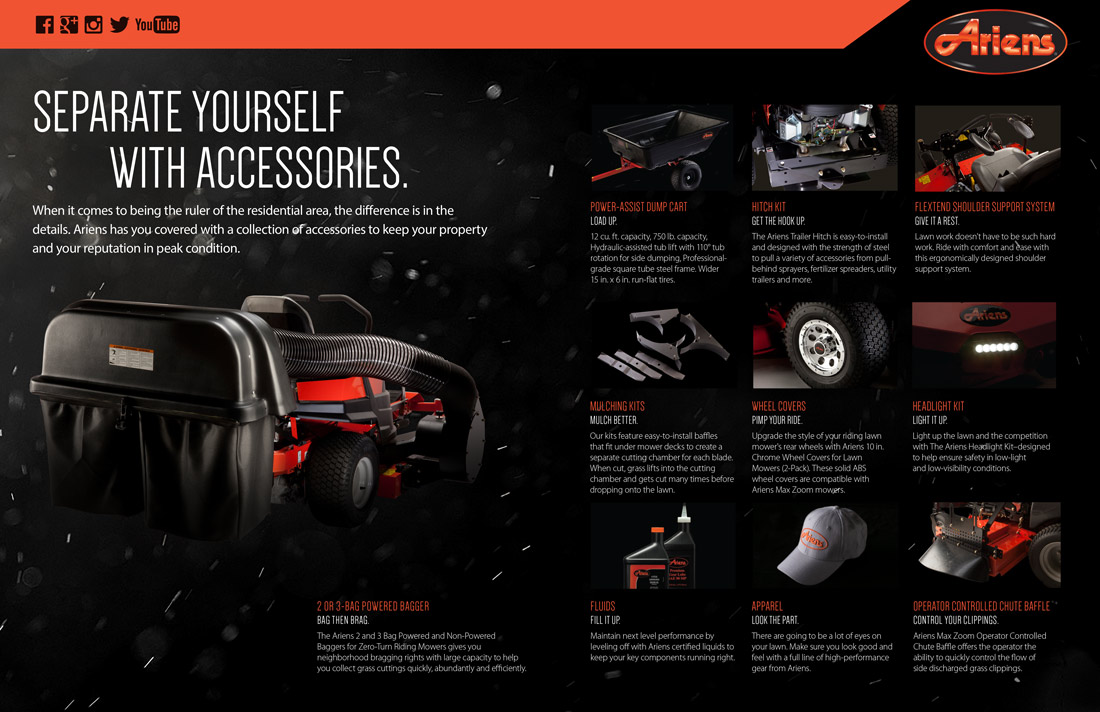 see more of her previous work