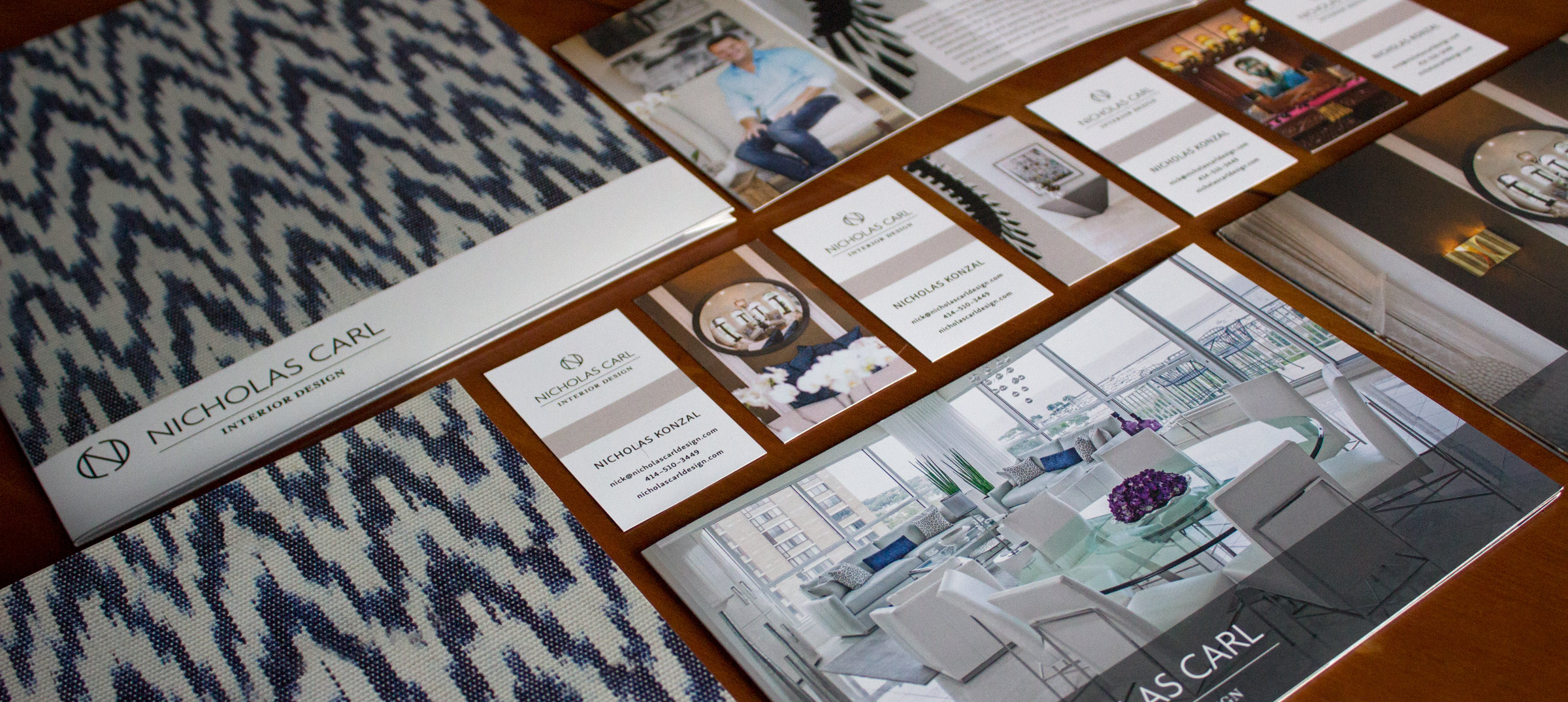 Turn Your Home Into A Dream Home
Nicholas Carl is an award-winning full service interior design firm based in Milwaukee, with offices in Chicago and Saint Petersburg, Florida. Although the firm had a logo and website, they wanted to streamline the brand to appeal to upscale customers. We complimented the gorgeous images of his interiors with muted tones that reflected his style but also let his designs shine.

Project Details
Client Nicholas Carl
Date Summer 2016
Skills Print Design,  Brand Consulting
Site NicholasCarlDesign.com
Show Off the Work
With so many amazing images, it was hard to pick just one for the business card. We featured three different images so Nick had a range of work to show potenitial clients.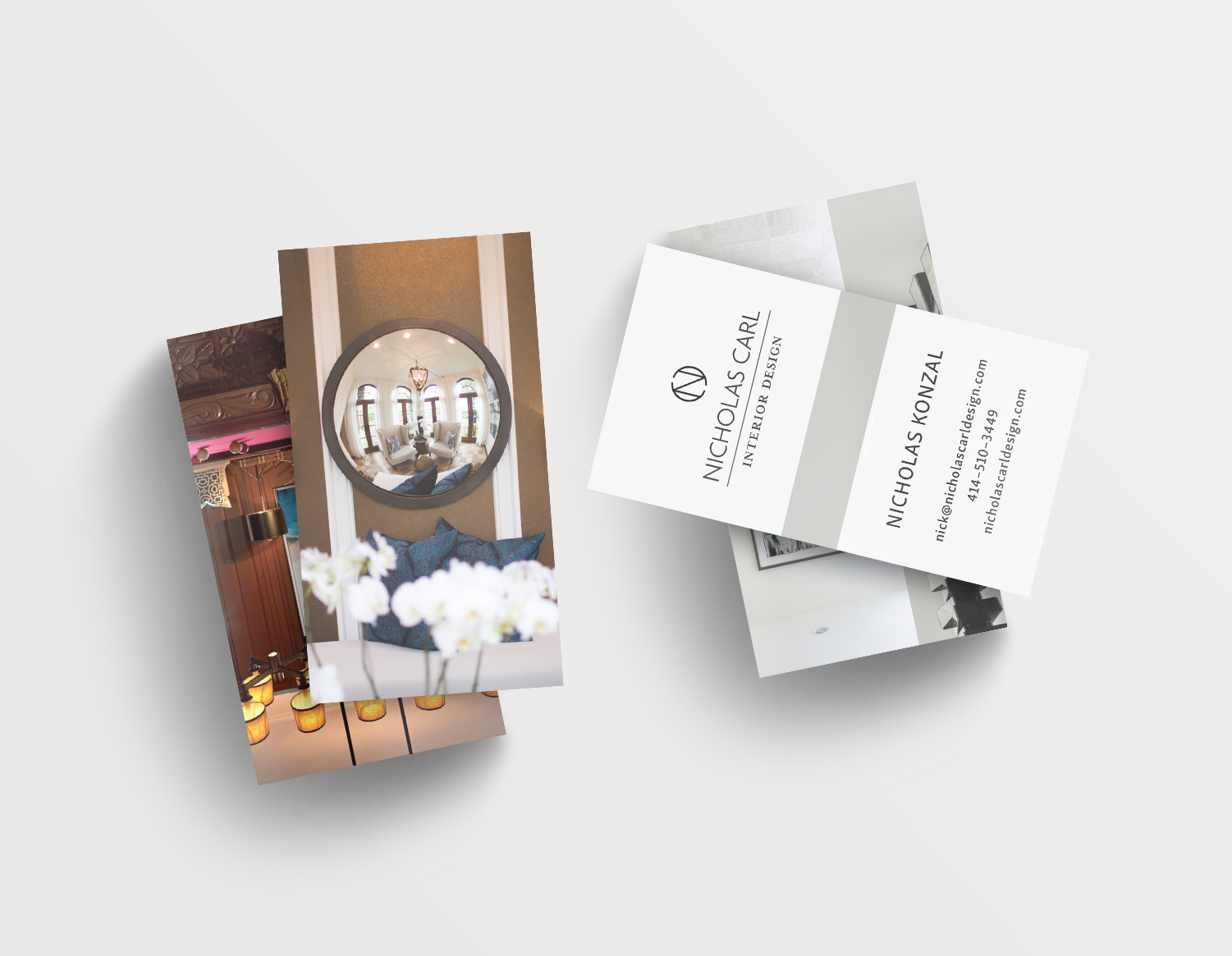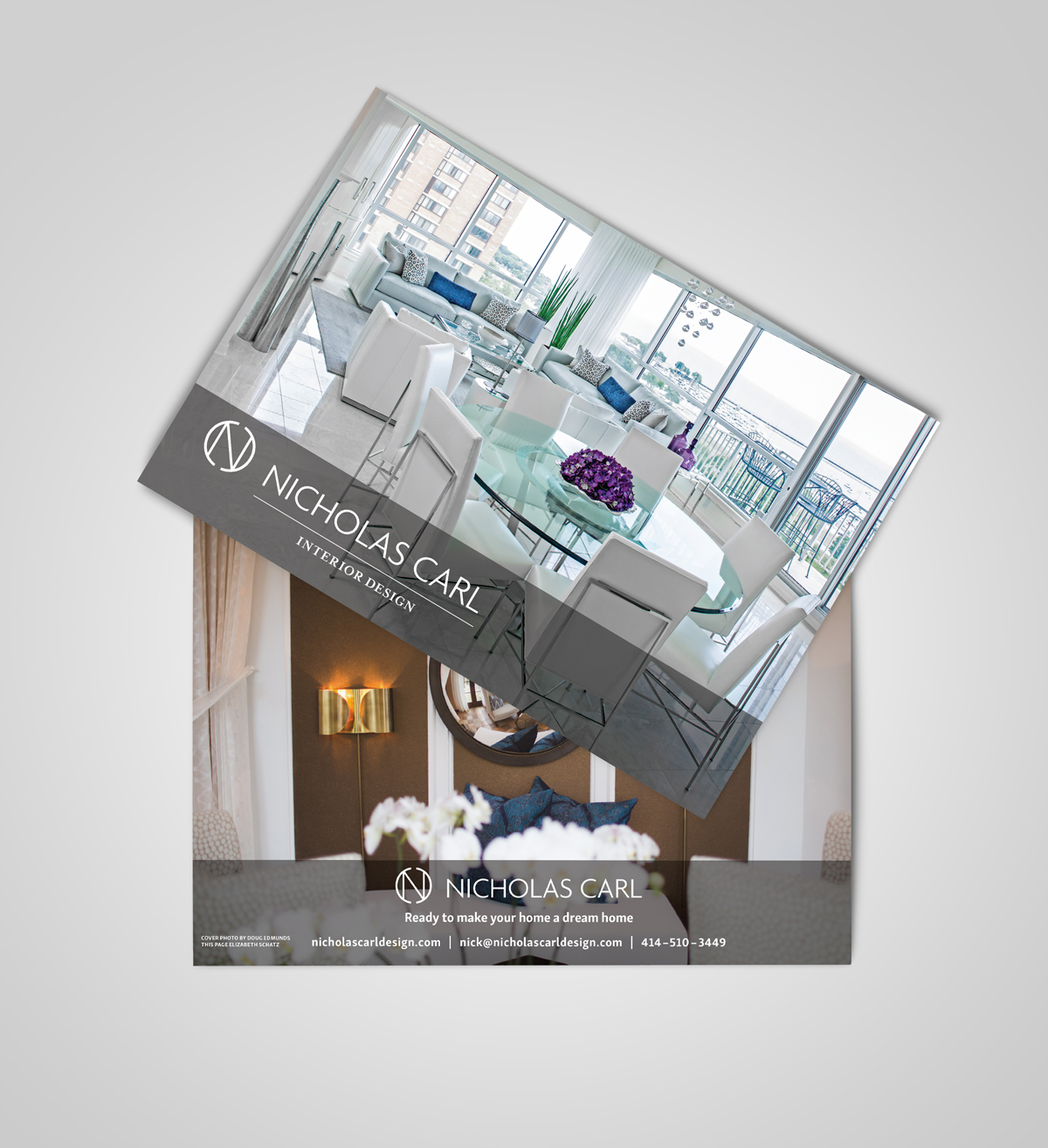 Something To Hold On To
With Nick's work being so tactile, he needed something that really resonated this with potential customers. We created this three-panel brochure with a super luxurious soft touch coating that let his images shine.

Odvant Creative is my go to for graphic design and website design help. I have been working with Nydia and Dena for a couple years now and find them to be experts in their field. As well as being creative, they understand the needs of a small business. I highly recommend them.
The Whole Package
The experience of working with Nick is high quality all the way till the end. To ensure that even more, we created this folder for the final paperwork. We used a pattern that is inspired by Nick's work.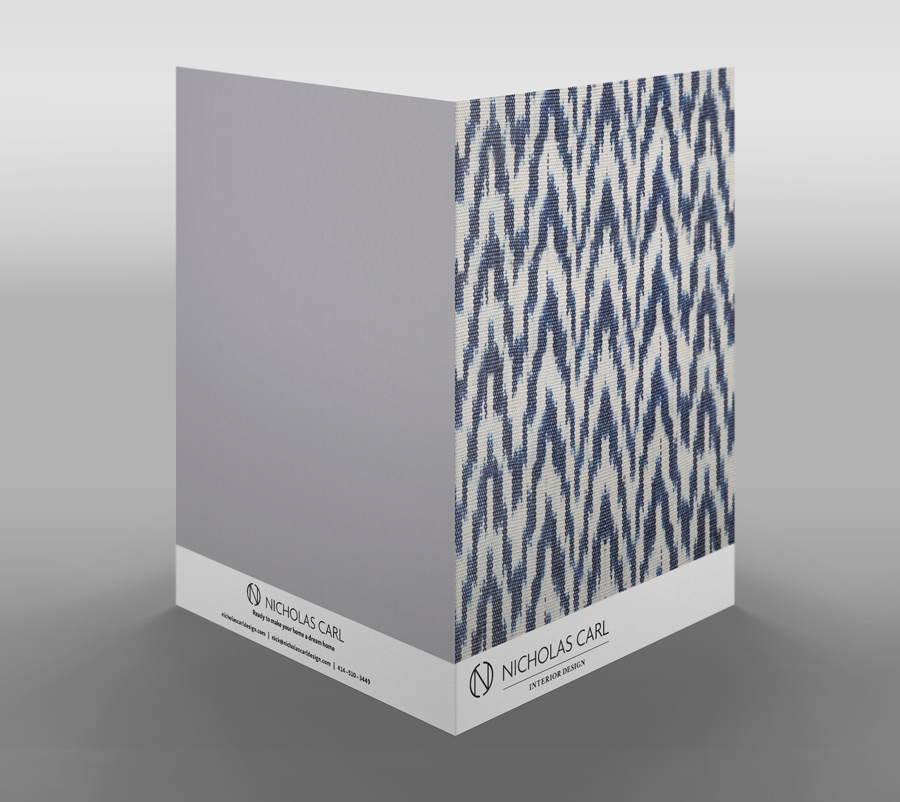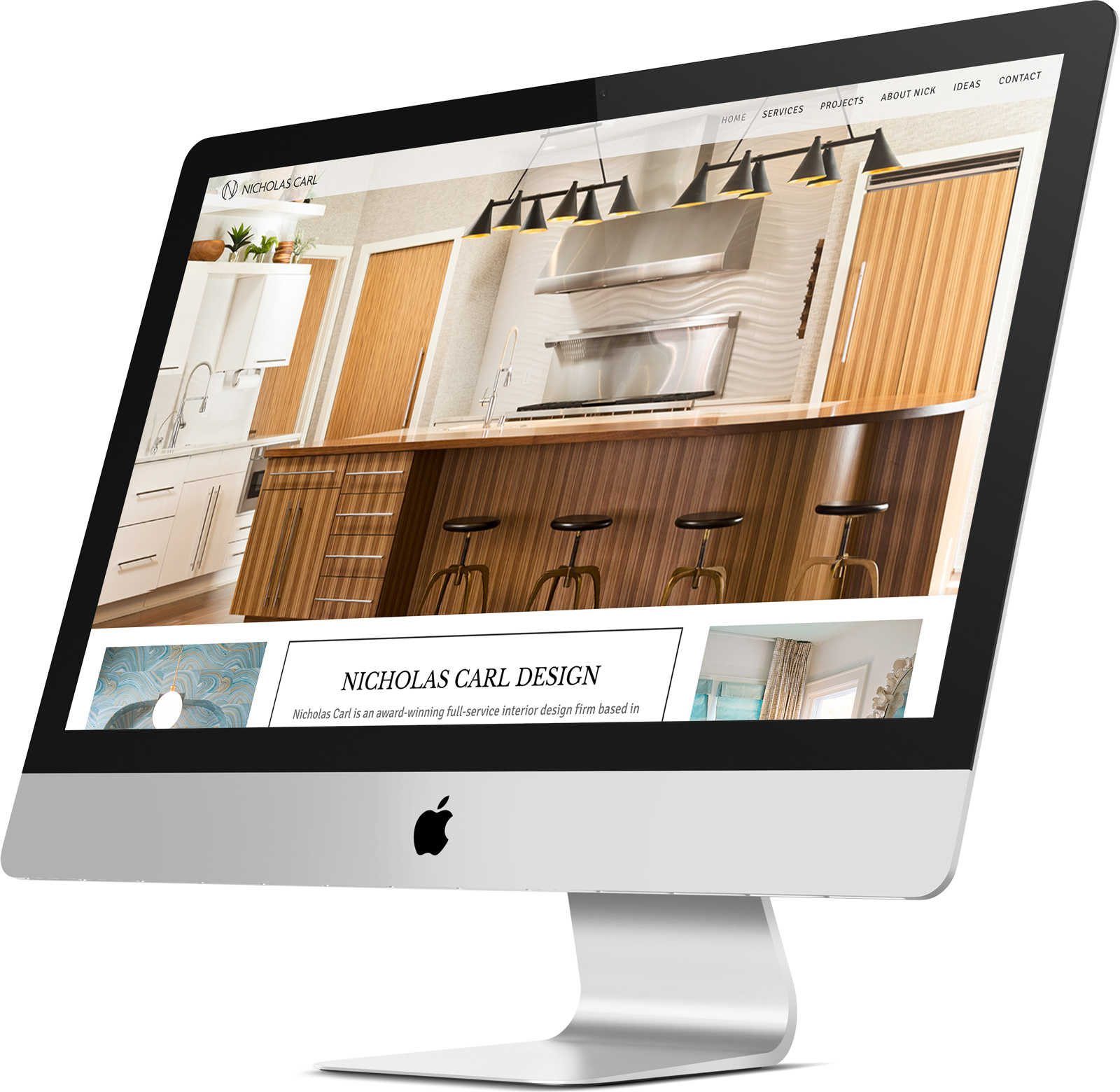 A Website That Works
We did a full overhaul of Nick's existing site to give him a high-end lux looking site that matched his new brand assets. The site showcases his range of services, feature projects, and also includes an ideas page where Nick can post his featured vendors and case studies.

see more of our work