Augmented Art Comes To Milwaukee
Spectacle Art Group is a newly formed art group that had its debut show, Nothing Is What It Seems, at Gallery 2622 on February 3rd, 2017. Spectacle uses technology to enhance visual art. For this show, Spectacle used Augmented Reality, which allows an artist to overlay extra content on their artwork when scanned using a mobile device. Odvant organized the AR experiences and created marketing materials for the show.
Project Details
Client Spectacle Art Group
Date Winter 2017
Skills Brand Strategy, Brand Development, Print Design, Web Design
Showing Nothing
We created square shaped posters and postcards to help our materials stand out on crowded walls and bulletin boards.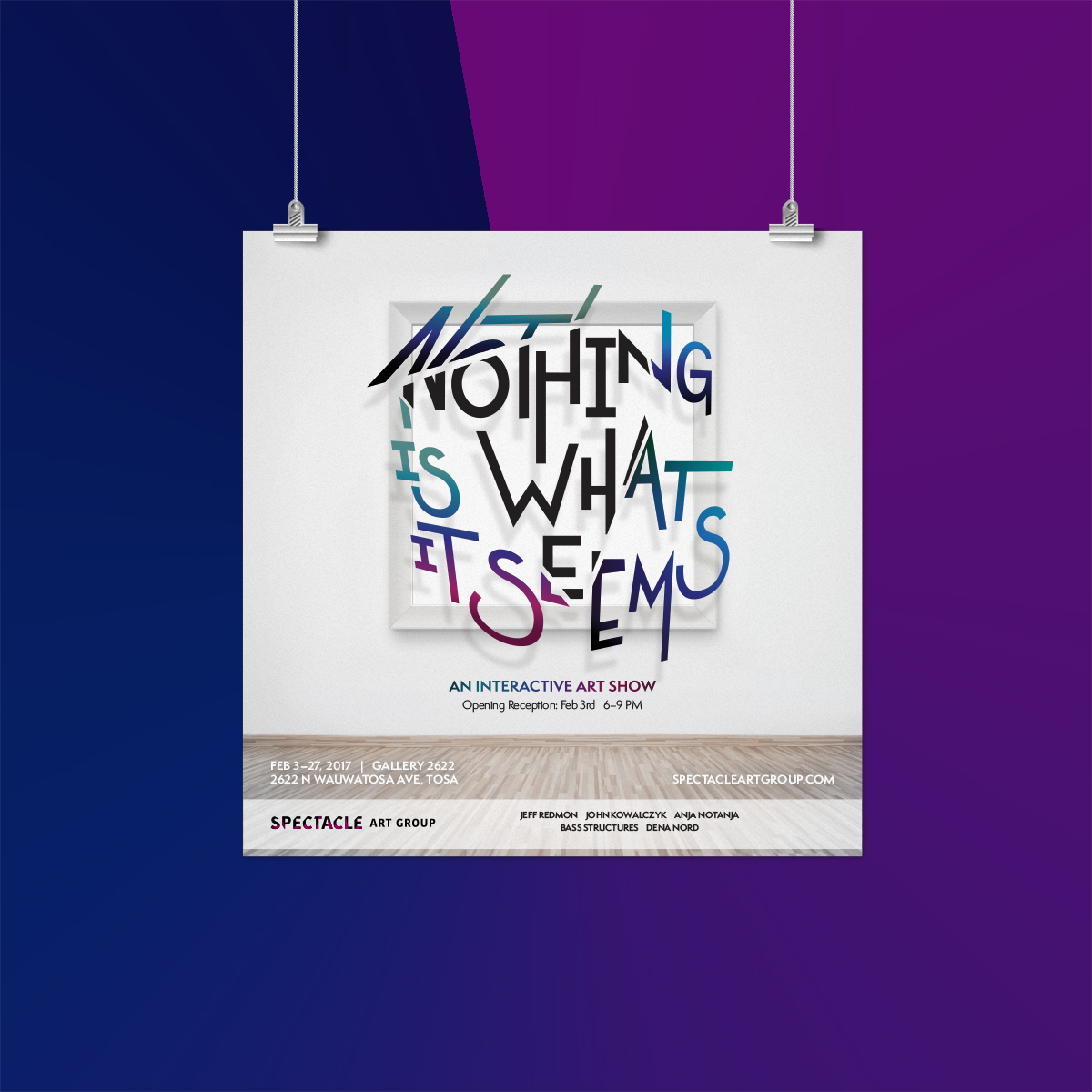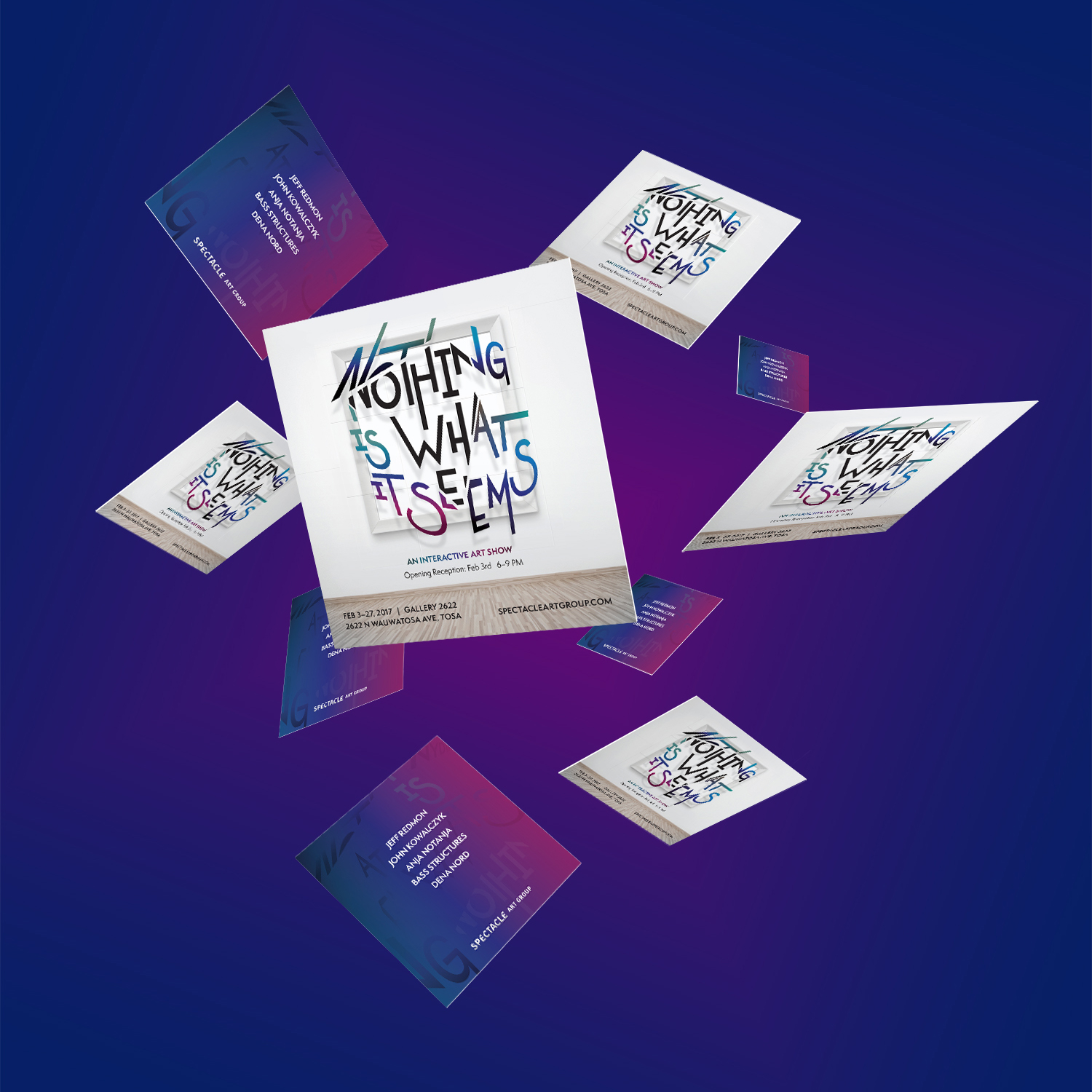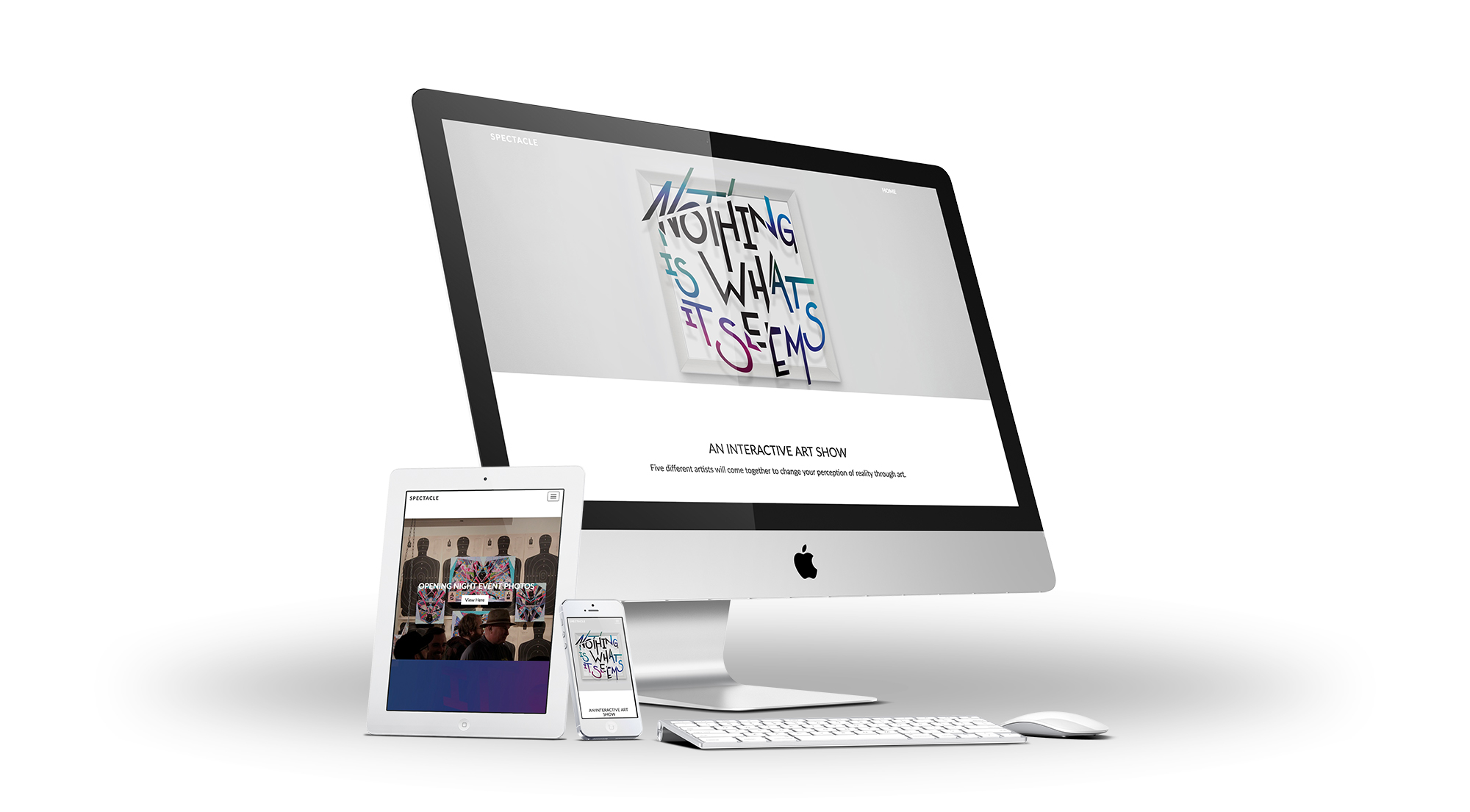 Online Presence
We created a simple site to share information about this ground-breaking show. It showcased the artists in the group, links to the artists websites, and details about the gallery.

A Striking Display
The group of artists also needed a logo to use for this debut show and any future shows. We played with the concept of hidden pieces and layers. The logo also had to be simple to balance the show's more intricate graphics.

Process Below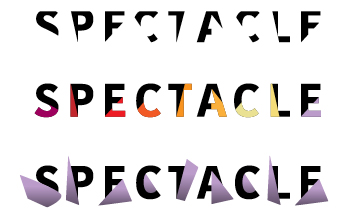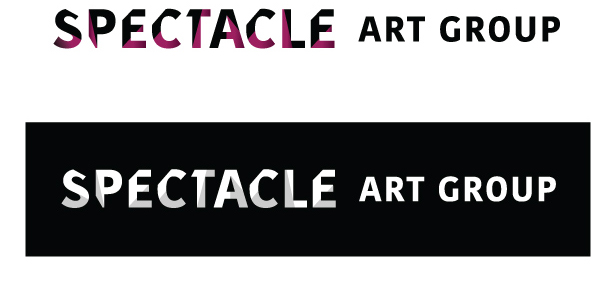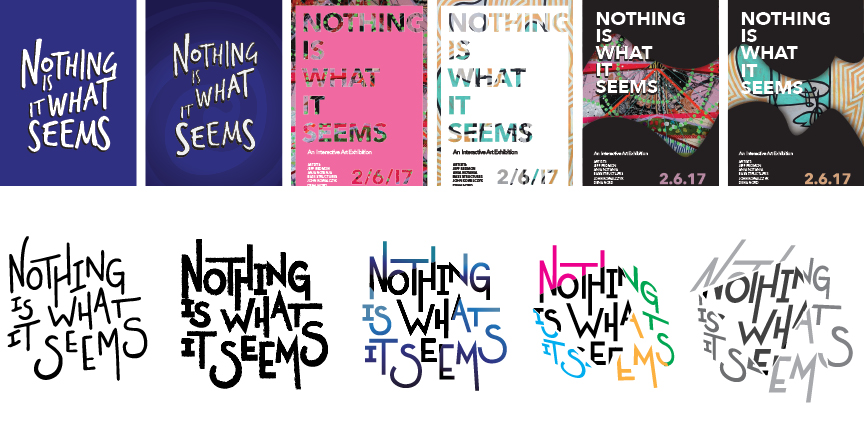 Process Work
We went in a range of directions before ending on the final designs for both the overall logo and the art group logo. We went through a variety of typefaces and treatments that push the cutting-edge feel we wanted.

see more of our work