The Little Green Bubble
The owner of Thinking Tree Massage came to us already knowing who she is and what her brand was; her logo just needed a little refresh. That is why she was perfect for our Branding Lite Package.

Project Details
Client Thinking Tree Massage
Date Summer 2017
Skills Brand Strategy, Brand Development
Branding Package Lite
Refreshing An Initial Idea
The client came to us with an existing logo that was not making her feel as confident as her customers' feedback made her feel. She needed something more professional looking, while still maintaining her company's story.
The Branding Lite process started by conducting an initial consultation where we identified the right voice, style, and behavior for the brand. Secondly, we created mood boards to help narrow the direction, before we start the sketching process.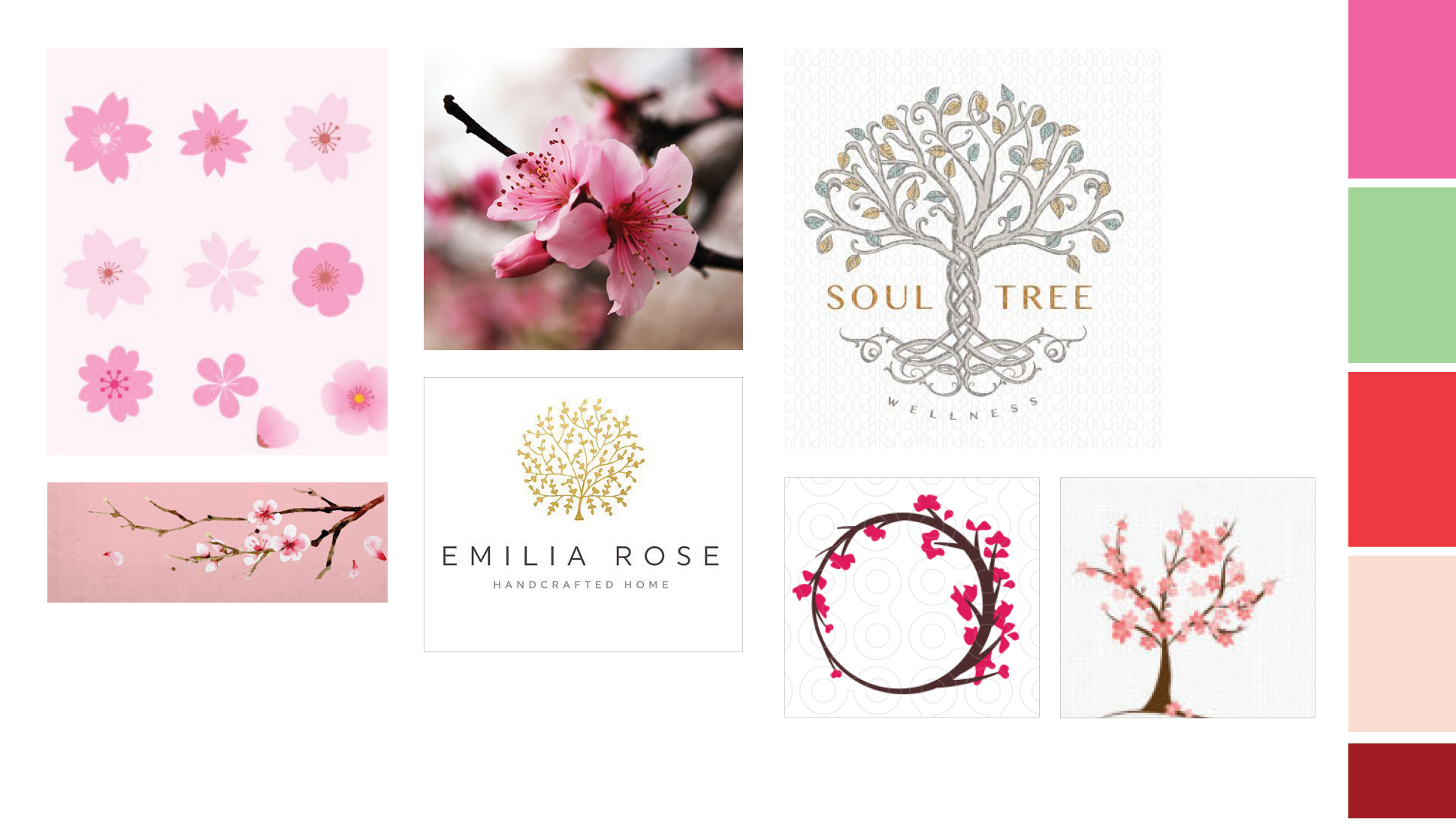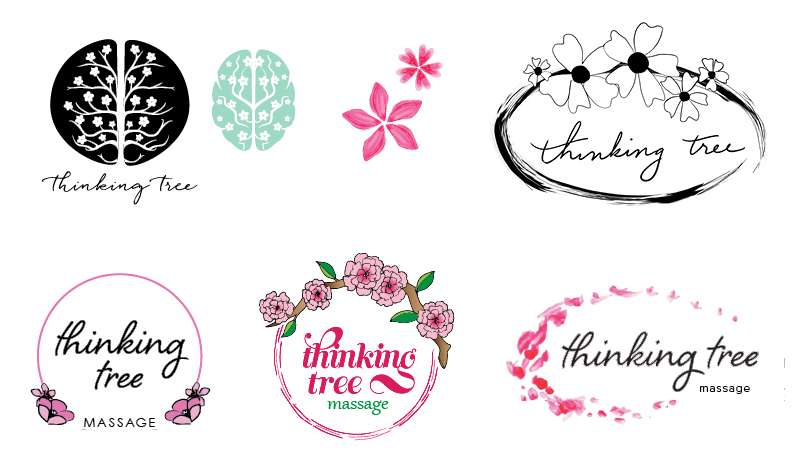 Sketching Process
From the mood board process, we knew we wanted a focus of cherry blossoms and a circular design. We went down a path involving the brain as a symbol first, however, the client did not choose that direction. We got feedback to focus more on the idea of movement, as it represented the movement of the hands during a massage.

Final Version
After going into a third round, we brought everything together. A handwritten font, movement, and cherry blossoms. We focused on giving the blossoms a sense of depth and applying strong solid color areas.
We also spent some time making sure the word massage was incorporated with just enough weight, the right corresponding typeface, and worked well into the shape.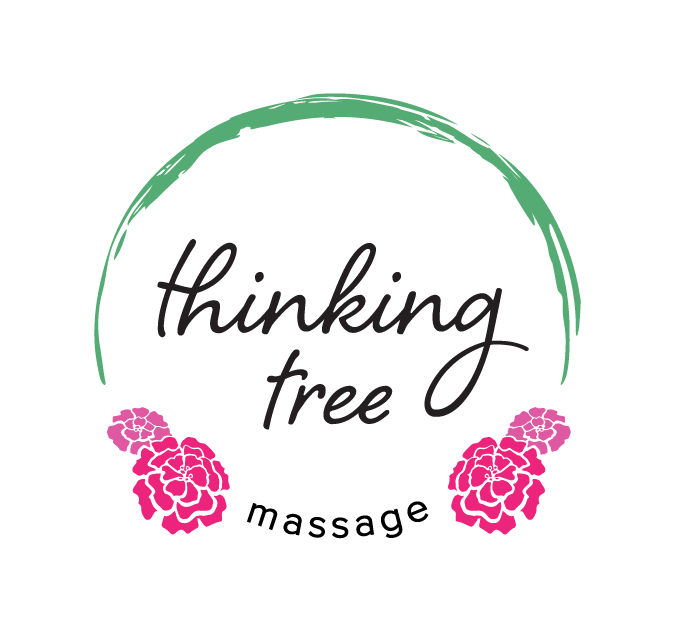 Horizontal Format
We created this asymmetrical version to use when the main logo just does not fit. We always try to include horizontal and vertical versions for a variety of applications.
In all of our branding packages, you receive multiple versions, color and black and white options, and file formats for both print and web. 
Dena and Nydia really know what they're doing! They are so good at listening to what your vision is and using that to create the perfect personalized logo and brand for your business. Their creative energy and enthusiasm, combined with a keen eye and artistic talent, makes working with them a joy – and worth every penny. Thank you, Odvant Creative!!
see more of our work