It's All About Aesthetics
Vanish provides medical and aesthetic treatments in a comforting environment. Their focus on personalized service and expertise keeps them ahead of the competition. They came to us needing a logo and brand strategy for their new business. The Branding Starter Package was a great fit for them.

Project Details
Client  Vanish
Date  Summer 2017
Skills  Brand Strategy, Logo Design
Brand Package  Starter
Brand Therapy
Before diving into the design phase, we needed to have a better understanding of the company. After an exploratory consultation and marketplace review, we were able to create a Brand Assessment, which became the foundation for the rest of our brand strategy. We were able to define a brand personality and a few archetypes. Archetypes are standard examples of behavior or personalities. To learn more about them, visit culturetalk.com.
Then we created several mood boards to focus on a visual path. Once we settled on a direction of overlapping clean shapes, we started sketching.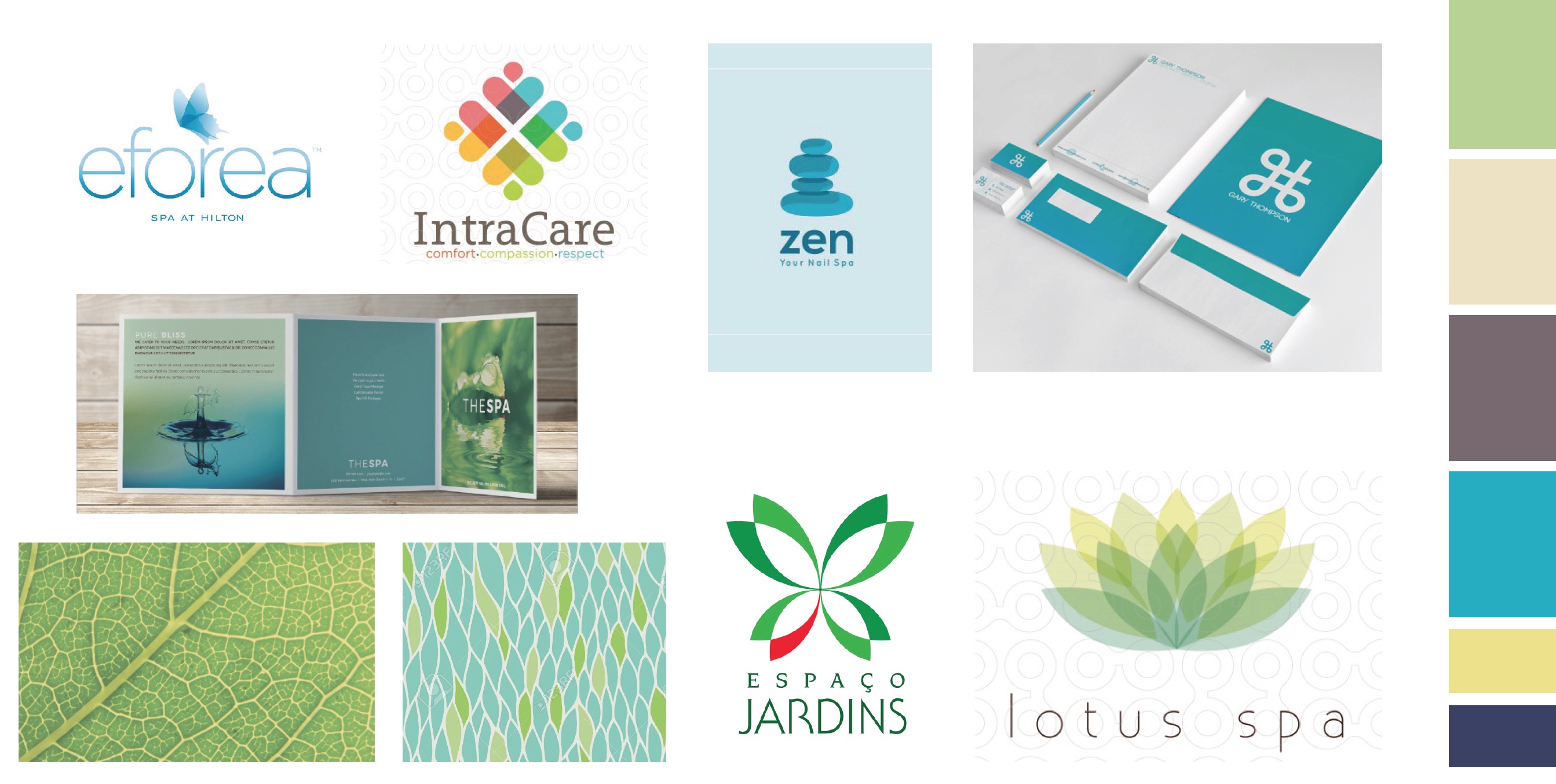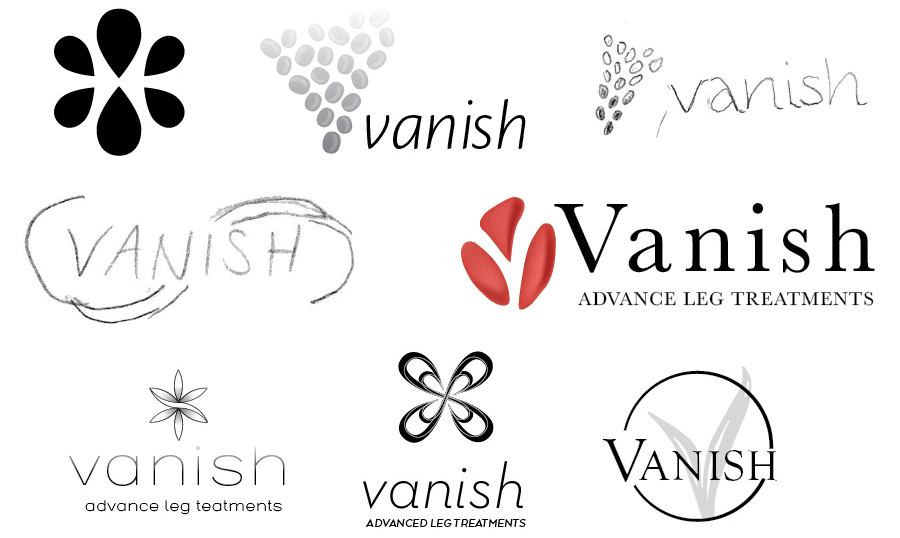 Flowing Through Ideas
After our brand exploration, we focused on Vanish being comforting, elegant, and professional. They also wanted some natural elements with soothing colors. We played with flow as well, referring to improved blood flow. We sketched out a few ideas and presented our favorites to them. 
Find Our Flow
As soon as they saw this logo, our clients knew this was the one. It showcased an abstracted idea of flow with soothing colors in similar tones. We always include a horizontal version and some variations as needed. The final handoff had file types for every application and included a file usage cheat sheet.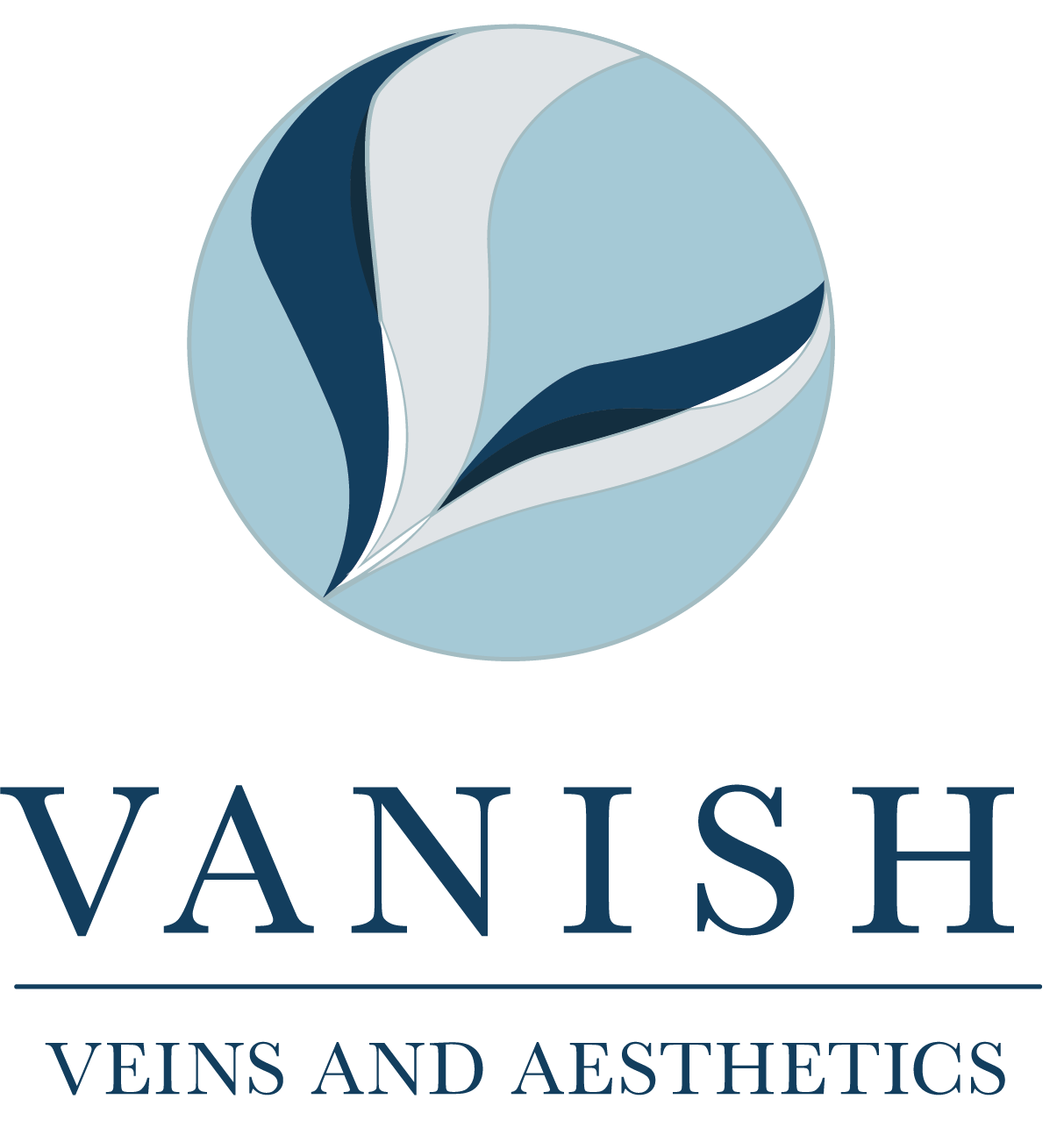 I am so happy that we invested in branding. I was skeptical at first, thinking we just needed a logo. I realize now how important the branding is for the overall image. You guys really made us learn the power of good design and branding when starting a company. We love how it turned out!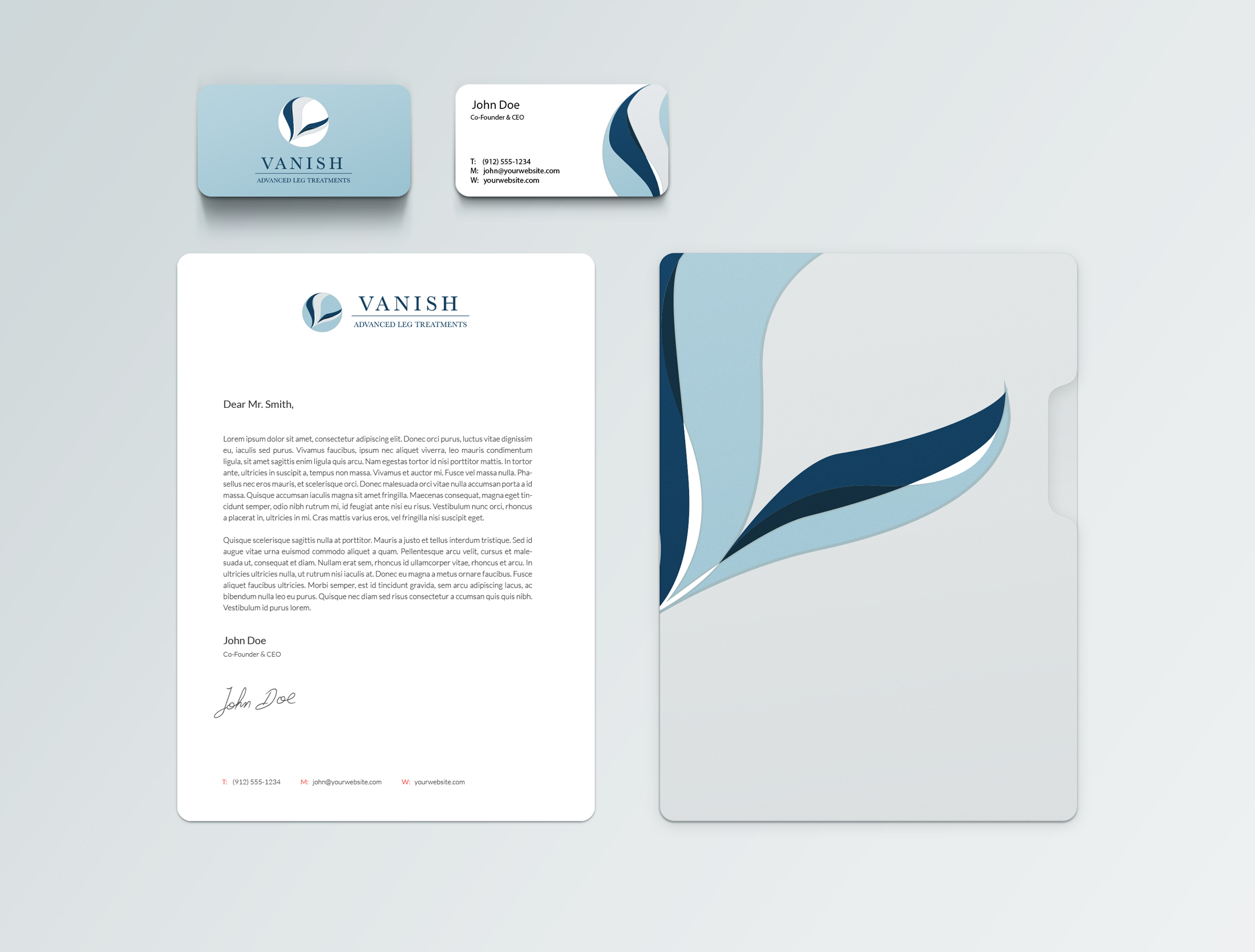 see more of our work